Ex-Inter Striker Nicola Ventola: "Perisic Strongest In The World In That Role, Yes To Dybala But Only With Lautaro Staying"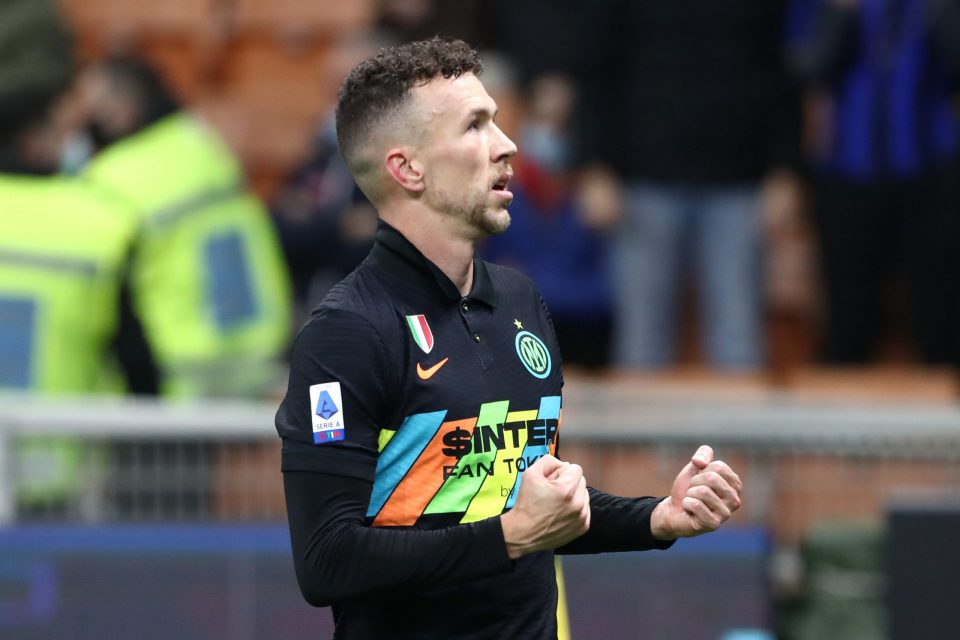 Former Inter striker Nicola Ventola has said that Ivan Perisic is the strongest in his position in the world right now, according to a report in the Italian media.
Speaking to TMW whilst at a promotional event, Nicola Ventola explained how highly he rates Croatian winger Ivan Perisic and said Inter should do what they can to sign him to a new contract as soon as they can.
"I don't want to exaggerate, but in my opinion in that role Perisic is the strongest player in the world. He does it perfectly, both defensively and offensively.
"It's normal for one to do his own thing, asking for three years on his contract. If I were Inter I would sign him. Giving him a three-year contract, but even if he gives me two is fine, at least don't lose the player."
Ivan Perisic has been involved in loose contact talks for much of the second half of the season but he expressed anger at the club after the Coppa Italia final as they have still not offered him a deal that he deems acceptable.
The Nerazzurri are still confident of keeping him though.
There is a chance that Lautaro Martinez will be sold in the summer to raise money and make space for Juventus forward Paulo Dybala, Nicola Ventola says he would like to see them both at the club.
"Lautaro, I would never give him away, he drives me crazy as a player. He sacrifices himself, he's concrete, he scores goals, he plays first and second striker, he improves from year to year. If Dybala comes I'm happy, but I wouldn't deprive myself of Lautaro."