Ex-Inter Defender Gianluca Festa: "Nicolo Barella Still Has Strong Ties To Cagliari But He's A Total Professional"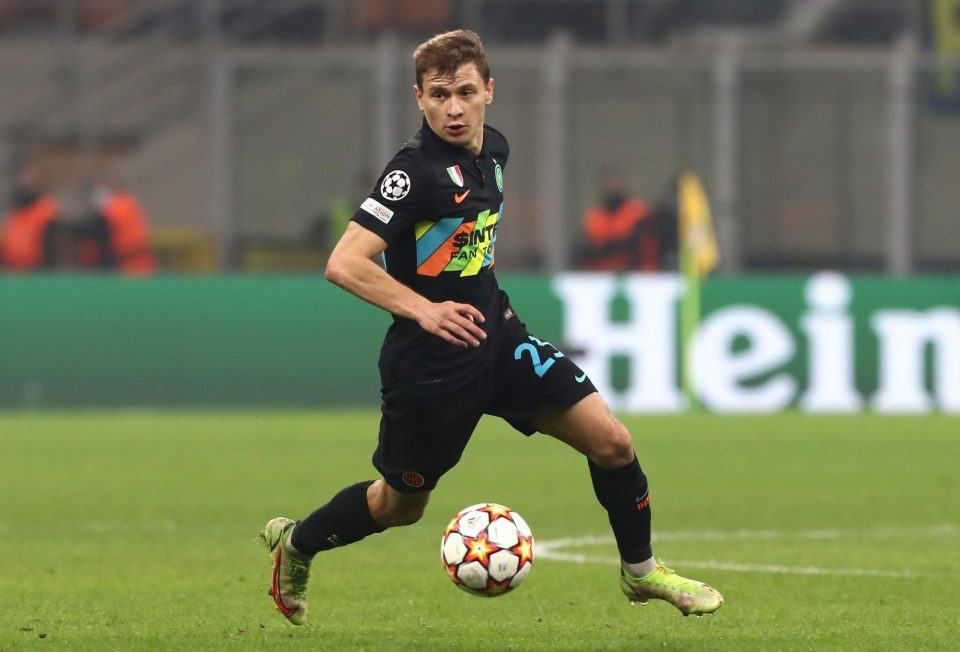 Former Inter and Cagliari defender Gianluca Festa believes that Nicolo Barella continues to have a strong connection with Cagliari but that he will only be committed to Inter tomorrow evening.
Speaking to Milan-based newspaper Gazzetta dello Sport in an interview published in today's print edition, Festa explained that the 25-year-old's professionalism will ensure that he isn't swayed by his connections to his former club.
Barella came through the ranks at Cagliari, where he also established himself as a top young midfielder in Serie A before making the switch to Inter in the summer of 2019.
The 25-year-old has only grown further in a Nerazzurri shirt, where he has become one of the key players and already won the Scudetto last season and now the Coppa Italia.
The Rossoblu are the other club in Italy with which Barella is most strongly associated and always will be, but he is fully committed to winning against them given the stakes involved for Inter.
Festa believes that the situation for him will be "Difficult. He won't be happy to find himself in this situation. He has close ties to Cagliari. But he's a professional, a great player. And therefore, as is right, Barella will show the real Barella."
On the midfielder's development since leaving Cagliari for Inter, Festa said that "Now he also scores important goals. Going to Inter he won things."
"It seems to me that he's growing continuously," he added. "Year upon year. He's become a staple of Inter, he will also be a staple for the future. He did a great job and made the right choices."