Inter Coach Simone Inzaghi: "We'll Fight Until The End & Never Give Up"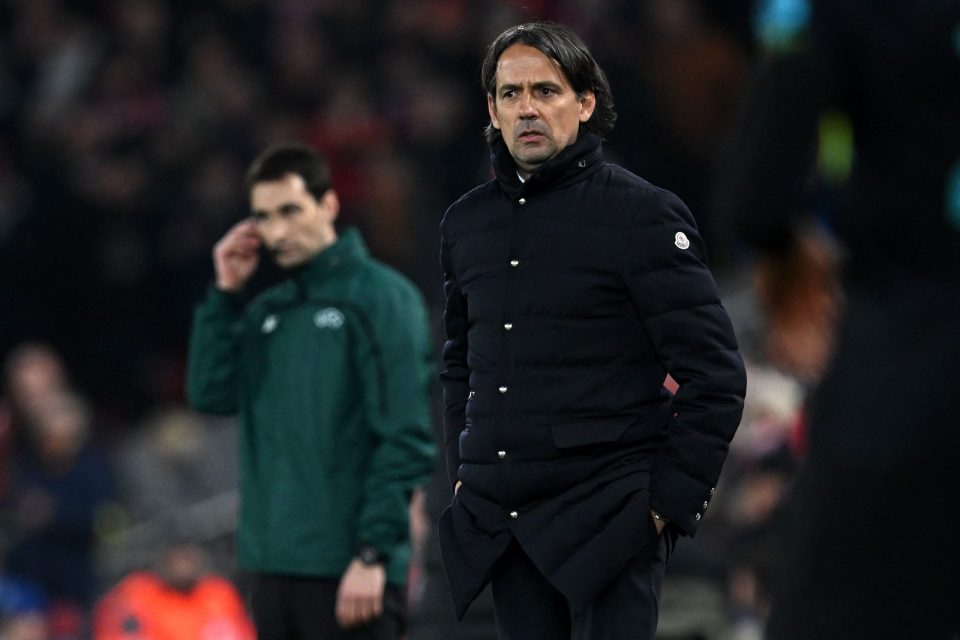 Inter head coach Simone Inzaghi is eager to try and fight for the Scudetto until the very end of the season.
Speaking to Italian broadcaster DAZN, the coach praised his team for responding to AC Milan's win over Atalanta earlier this evening with a controlled win over Cagliari and suggested that the Scudetto is not yet out of reach.
The Nerazzurri ensured that the Serie A title race will go down to the final day, keeping Milan's advantage at the top of the table at just two points.
They still must rely on Sassuolo beating the Rossoneri on the final day of the season next weekend in order to have a chance of winning the title, but they have not lost belief, and certainly their coach hasn't.
"In football you must never give up," he said, "the team has always shown that they don't want to give up inch."
"Not to mention that I won a Scudetto on the last day with Lazio," he pointed out.
Of the emotions that he's experiencing, Inzaghi said that "More than today, I think about the emotions from Wednesday – we won a trophy that really mattered for us."
"Today a serious match had to be played, it wasn't easy after AC Milan's victory but we had a great match," he added.
"We scored three goals and hit the post on a few occasions," he added. "We did well which cannot be taken for granted against a team who can cause anyone problems at home."
Of the Rossoneri's final opponents Sassuolo, he said that "They're an excellent team, with great technical individual players."
"It will be a very open final day on all fronts," he predicted. "I think everyone has enjoyed this."
"In Udine and Cagliari we faced two tough teams away playing after Milan and we won," the coach stressed. "We want to play for it until the very end."
Of striker Lautaro Martinez, he said that "He's scored 25 goals this season, and thirteen in the last thirteen matches."
"After being suspended against Verona and then not starting the match against Spezia he's never stopped scoring," the coach added, "also because the team has put him in a position to score."
"He's a top player," he continued of Martinez, "he's done well because in training he always worked hard even when he wasn't scoring."
Asked if there's a match he'd like the chance to replay, Inzaghi said "Probably the first leg against Liverpool."
As to whether he'd prefer to play February's derby loss to AC Milan again instead, the coach replied "No, because Liverpool lost their only game of 2022 against us."
"Then I think about the trophies we've won and how much the fans and the team have given me," he added.
"I didn't imagine a season like this," he admitted, "we've had a very significant journey, and only the red card against Liverpool interrupted the European one, which was magnificent."