Inter Coach Simone Inzaghi: "All Still To Play For In Serie A, Lautaro Martinez A Very Important Player"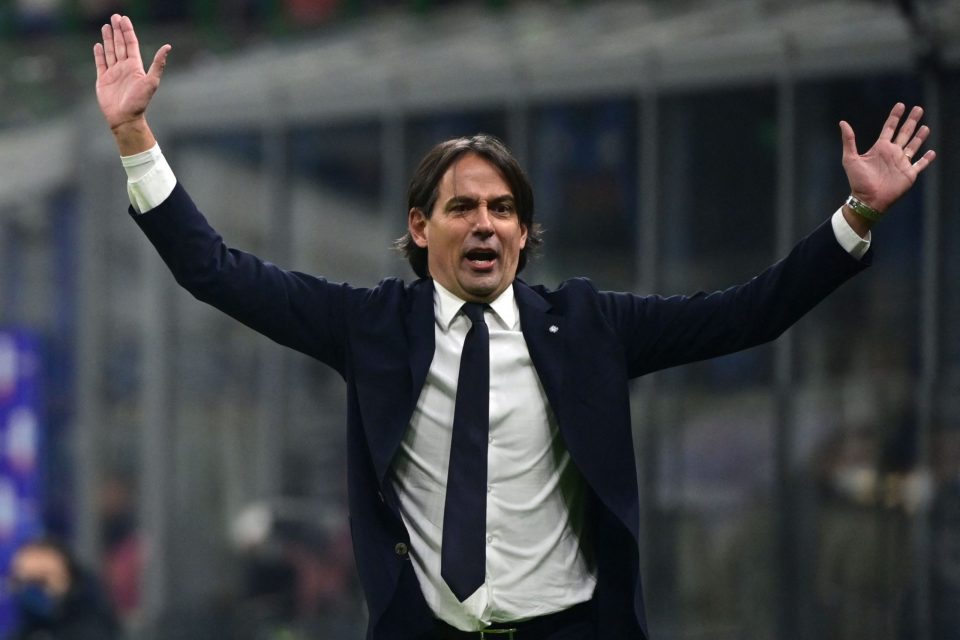 Inter head coach Simone Inzaghi feels that the Serie A title race is anything but over and that they can still fight to overtake rivals AC Milan on the final day of the season next weekend.
Speaking to InterTV after the Nerazzurri's 3-1 win over Cagliari, the coach gave his reaction to the match and also praised match-winner Lautaro Martinez for his contribution.
Inter made sure that the title race will go down to the very last day of the season, and even though city rivals AC Milan have the advantage, there is always the possibility that they will slip up.
The coach feels that the team must not give up hope and must stay focused and motivated so that they can work hard and push for the three points on offer when they host Sampdoria at the San Siro next Sunday.
"I'm very happy with our journey so far, including in Europe," he said. "We've won two trophies, there's the final day left to play. It's all to play for and we'll see what happens."
Of the team's win over Cagliari, the coach said that "I have to congratulate the team, it wasn't at all to be taken for granted after the 120 minutes we played on Wednesday and the celebrations after."
"The team was focused from the first minute and played a great game," he added.
Inzaghi also praised striker Martinez for his performance, stating that "I'm happy for him, in the last thirteen matches he has scored thirteen times."
"He has an excellent strike rate," the coach added, "he's a very important player, also thanks to the work of his teammates."