Ex-Lazio Coach Sven Goran Eriksson: "2000 Serie A Title Win Shows You Can Never Say Never In Football"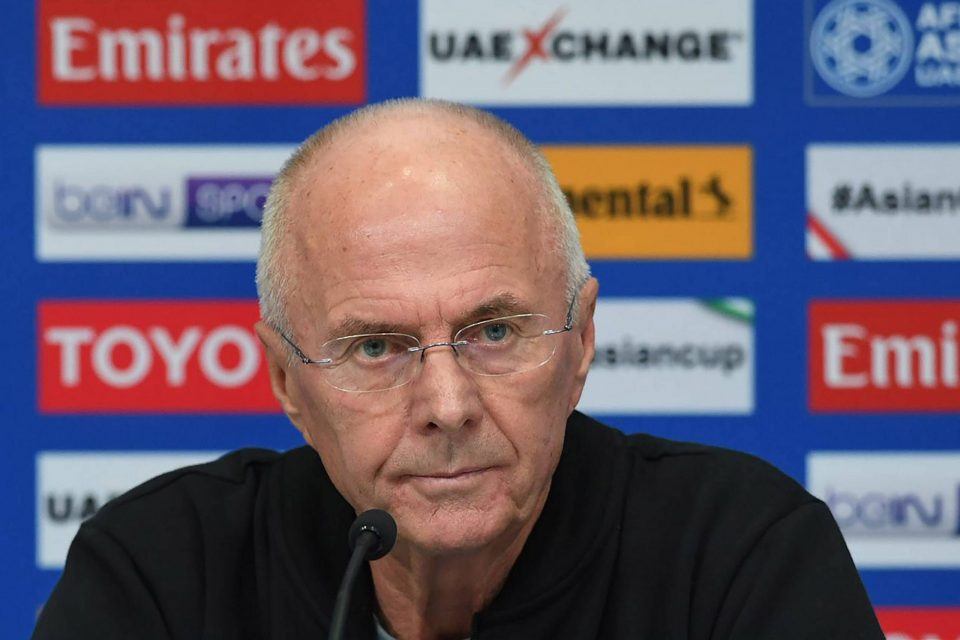 Former Lazio coach Sven Goran Eriksson believes that the Scudetto that he won with the Biancocelesti in 2000 can serve as an example that Inter are still very much in the Serie A title race.
Speaking to Milan-based newspaper Gazzetta dello Sport in an interview published in today's print edition, Eriksson gave the view that the Nerazzurri should certainly not stop believing in the possibility that they could overtake AC Milan on the final day.
There is no doubt that it is Milan who have the advantage in the Scudetto race going into the final day, as their fate is in their own hands and they will be guaranteed of the title as long as they avoid defeat against Sassuolo.
However, there are still ninety minutes left to play for both the Nerazzurri and their city rivals, and avoiding defeat away to the Neroverdi will not be straightforward for Milan.
Simone Inzaghi has pointed out in interviews recently that as a player he has already won a title in similar circumstances, dramatically overtaking Juventus on the final day of the 1999-2000 season.
His coach that season, Eriksson, believes that this experience has given the lesson that you can never say never in football.
The Swedish coach said that the title showed "That in life, and in sport as well, you must never say never. Anything can happen, even the most seemingly impossible things can happen if you don't give up and do your duty until the end."
He urged the Nerazzurri to "Keep believing that they can do it. I'm sure that Simone and Inter are convinced of it."
"If I can give myself credit for anything with the Scudetto in 2000 it's in the fact that, despite everything, I really believed in it a month earlier," he added.
"Almost no one around me had that same view," Eriksson explained, "the President Cragnotti was skeptical but I kept repeating to everyone, 'you'll see what happens!'"
"Why take something for granted?" he mused. "So many years of football should have taught us by now that surprises can always happen."
"If it doesn't go well it wouldn't be a tragedy for Inter," he added, "who have already won two trophies, nor would it be for Simone."
Of the Nerazzurri coach, Eriksson said that "His career has just begun and, in any case, I will always be a fan of his."
"If Milan win the Scudetto it will mean that they had something more," he added, "they will deserve praise for their accomplishment. Disappointments like this can teach you something."