Inter CEO Beppe Marotta: "Contacted Max Allegri Before Simone Inzaghi In Searching For Antonio Conte Replacement"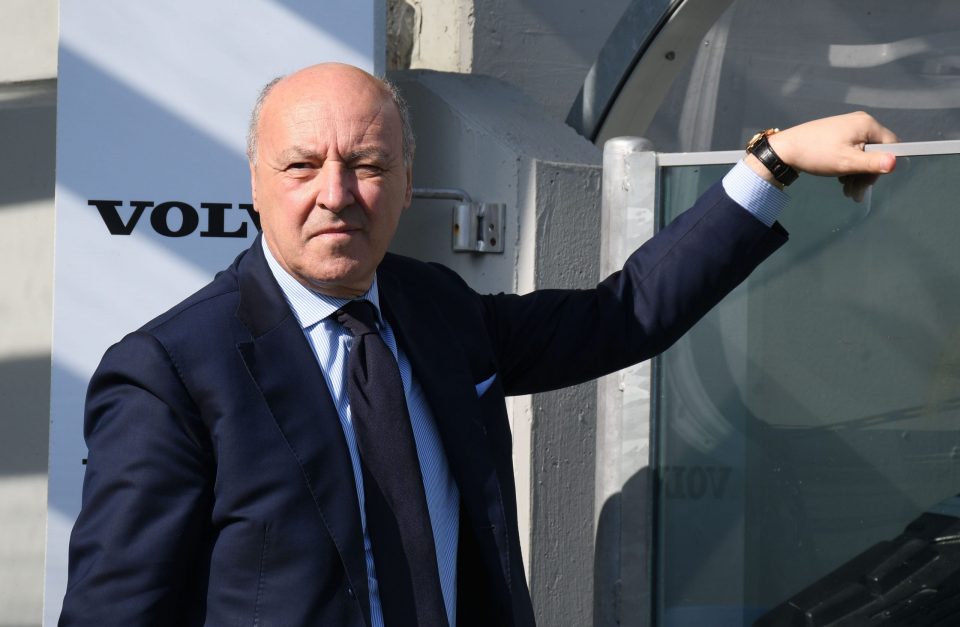 Inter CEO Beppe Marotta has revealed that the Nerazzurri had initially contacted Max Allegri as a possible replacement for Antonio Conte as head coach at the beginning of last summer.
Speaking to Italian broadcaster DAZN, Marotta explained that in the circumstances he expected that Allegri would be available, while he didn't believe that Simone Inzaghi would be attainable as he would extend his contract with Lazio.
Inter were left scrambling to find a replacement for Conte when the current Tottenham coach left abruptly shortly after guiding the team to the Scudetto last season.
Allegri had been one of the names strongly linked in the immediate aftermath of Conte's departure, perhaps not surprising given that he had also replaced Conte at Juventus under Marotta's watch.
However, in the end Allegri returned to the Bianconeri instead, while the Nerazzurri managed to convince another of their main targets to join in the form of Inzaghi, bringing him in before he could sign a new deal with Lazio.
"Before Inzaghi joined there was contact with Allegri," Marotta said. "We didn't imagine that Simone would be willing to join [as he looked set to renew with the Biancocelesti], whereas Max was free and certainly represented an interesting profile, so we talked with him."
Of the talks that led to Inzaghi's appointment, he said that "We called him not knowing he was at dinner [with Lazio President Claudio Lotito], and Simone was clearly a bit embarrassed."
"I must say that in this case the quickness and intuition shown by Piero Ausilio and myself were decisive in getting him to sign an agreement quickly, but still respecting Lotito," the executive reflected.
"When a coach or a player stays at a team for too many years, as in the case of Inzaghi at Lazio, it's right for him to seek out a different experience, an experience of growth," he added.
Marotta also talked about the late winner by Alexis Sanchez in this season's Supercoppa Italians final, stating that "He scored and then moments later the match was over."
"I've managed to win other finals, but never in the final moment," he added. "I believe that Sanchez's is the goal to have left the biggest impression among all of the goals in my 'modest' time in this business."
As for the signing which he looks back on as his best, Marotta named "Pogba. We signed him for nothing and sold him back to the same club for €110 million."
And of the signing of Cristiano Ronaldo by the Bianconeri while he was at the club, he said that "It's really a myth that there was a dispute over his signing or that I was opposed to it."
Marotta then gave his all-time "dream team," starting that "Playing a 4-4-2 formation, I would say Buffon in goal, because he's a footballing icon, then Lichtsteiner on the right, Luca Pellegrini and Chiellini as centre-backs, and Maldera as the left-back."
"In midfield I would put Pirlo, a silent leader who meant a lot for me," he went on, "and then Vidal, another player who gave me a lot."
"Next, Lodetti and Recoba," he added, "who in my history as a director was the most decisive element to save the final result for Venezia," he explained. "Del Piero as the Number Ten next, and, out of love, Anastasi."