Inter Treble Hero Julio Cesar: "Fans Shouldn't Blame Andrei Radu For Error Made Against Bologna"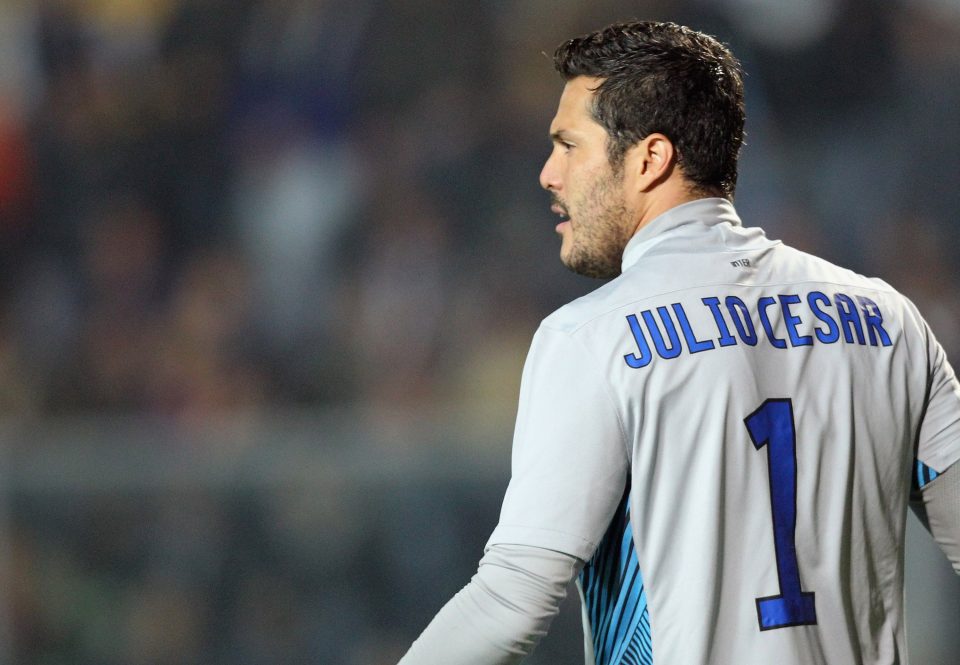 Legendary former Inter goalkeeper Julio Cesar feels that fans should not be too harsh in blaming backup keeper Andrei Radu for the costly error he made in their Serie A loss to Bologna last month.
Speaking to Goal.com, via FCInterNews, the Brazilian expressed sympathy for Radu as a former goalkeeper, and also gave his thoughts on the overall goalkeeping situation at the Nerazzurri.
Radu unexpectedly made his second start of the campaign, and his first in Serie A, when the Nerazzurri travelled to Bologna last month, with first-choice keeper Samir Handanovic having picked up a back injury just hours before the match.
The 24-year-old looked shaky in the circumstances, and close to the end of the match made a bad error in possession which saw the ball run straight through to Bologna's Nicola Sansone who had the easiest of finishes.
Should the Nerazzurri fail to win the Scudetto, the 2-1 loss against the Rossoblu could be identified as a turning point, but Cesar feels that the judgments should not be too hasty in pinpointing Radu's error as the cause of the team's misfortune.
"Unfortunately, Radu made that error in Bologna," he said. "He's young but if he is at Inter it's because he's good enough to stay there, they must have faith in him and keep playing him because only in this way will he become better."
"Every mistake allows you to improve," he added, "we know that he made a mistake in an important moment in the Serie A title race."
"The whole season has brought Inter to that point so fans and clubs shouldn't blame the goalkeeper," Cesar argued. "Football is like this, heroes and villains are sought, unfortunately it's always like that in sport."
The treble-winner said of incoming Nerazzurri keeper Andre Onana, "Onana is still at Ajax so I won't talk about him until he arrives."
Of the current captain, he said that "Handanovic has made history with the club, he was captain and replaced me at Inter, he's achieved great things. He's an extraordinary goalkeeper."