Hellas Verona Striker Giovanni Simeone: "I Really Like Inter's Skriniar, AC Milan Deserve The Scudetto"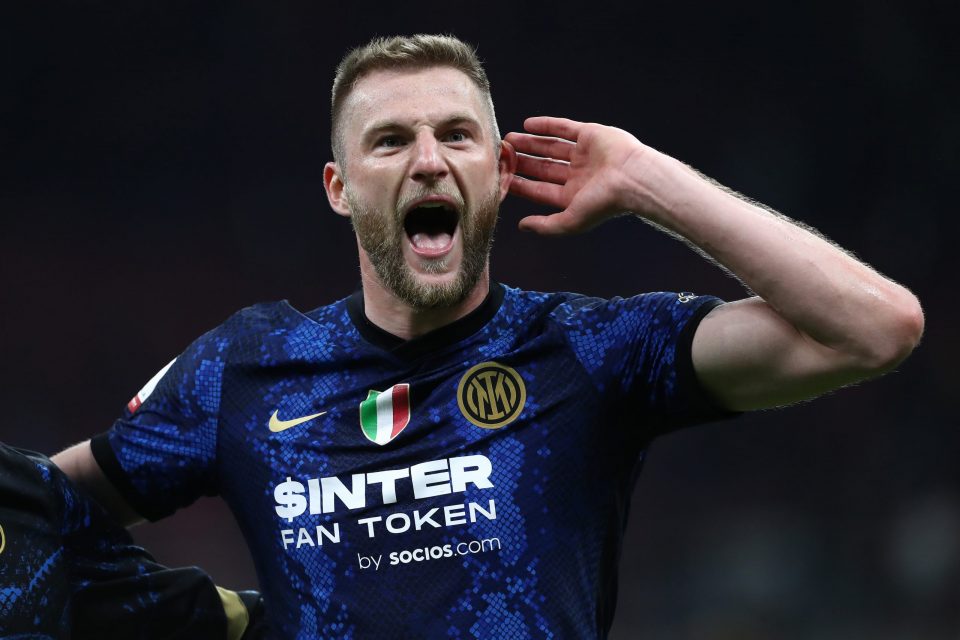 Hellas Verona striker Giovanni Simeone has said that he really likes Inter defender Milan Skriniar but has AC Milan as the Scudetto favourites, according to a report in the Italian media.
Speaking during an interview with La Gazzetta dello Sport, Giovanni Simeone was asked who his Serie A team of the season would be for the campaign that is coming to an end this weekend.
Whilst choosing the players, he had particular praise for Inter defender Milan Skriniar, saying: "Then Skriniar, who I really like."
As for his midfield two, he stayed in Milan and chose Sandro Tonali from the Rossoneri and Nicolo Barella from the Nerazzurri.
"In the middle, you can't not put Tonali and Barella, in that area with the national team you're good for quite a while."
The son of Atletico Madrid coach Diego Simeone was then asked what he thinks about the Serie A title race which has come down to the final day.
Despite being impressed by both teams, he feels that Stefano Pioli's AC Milan team do deserve to be the champions.
"I was impressed by both Inter and Milan. To be honest, on the pitch I suffered much more against Inter, it's hard to play against them.
"But Milan deserve it because, apart from the quality of their football, they have something else, I don't really know how to explain it, let's say a different energy, which Inter don't have."