Bologna Boss Sinisa Mihajlovic: "I Don't Know About Arnautovic To Inter, Perisic & Brozovic Are Key Players"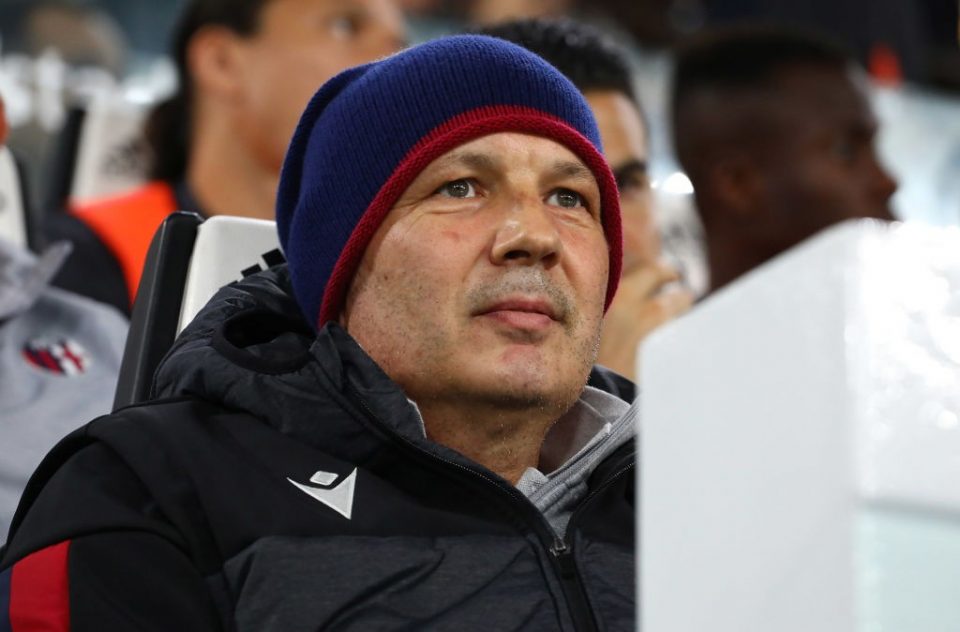 Bologna coach Sinisa Mihajlovic has said that he does not know about the suggestions that Marko Arnautovic will sign for Inter, according to a report in the Italian media today.
Speaking during the press conference ahead of the side's match this weekend against Genoa, via FCInternews, the coach had nothing to add on the recent rumours that Bologna striker Marko Arnautovic could make a return to Inter in the transfer window.
"I don't know, for sure he scored 14 goals, that might be true but I don't know. For sure he is an important player for us."
The Austrian has been in very good form this season and could seek a higher challenge in the summer.
Sinisa Mihajlovic was also asked what he thinks about the Serie A title race which is all coming to a head this weekend. He said that he would have liked to see Napoli win it and he has no preference with the Milan teams.
"Inter are the strongest team for me, Milan the most consistent, Napoli perhaps the most imaginative. It would have been nice if Napoli had won it. Between Milan and Inter I have no preference.
"We'll see if the strongest team or the most continuous team will win. Sassuolo is not an easy opponent, they score a lot and concede but we'll see.
"Inter I think will win against Sampdoria. Napoli for me has a lot of talent but has had several ups and downs."
He was then asked about the squads of each team and he picked out Inter's two Croatians.
"Perhaps Milan was not the strongest team, but the most continuous for sure. On the players I would say Ivan Perisic and Rafael Leao, as well as Marcelo Brozovic."