Ex-Inter Striker Hernan Crespo: "The Comeback In The Derby Was Fundamental For The Scudetto"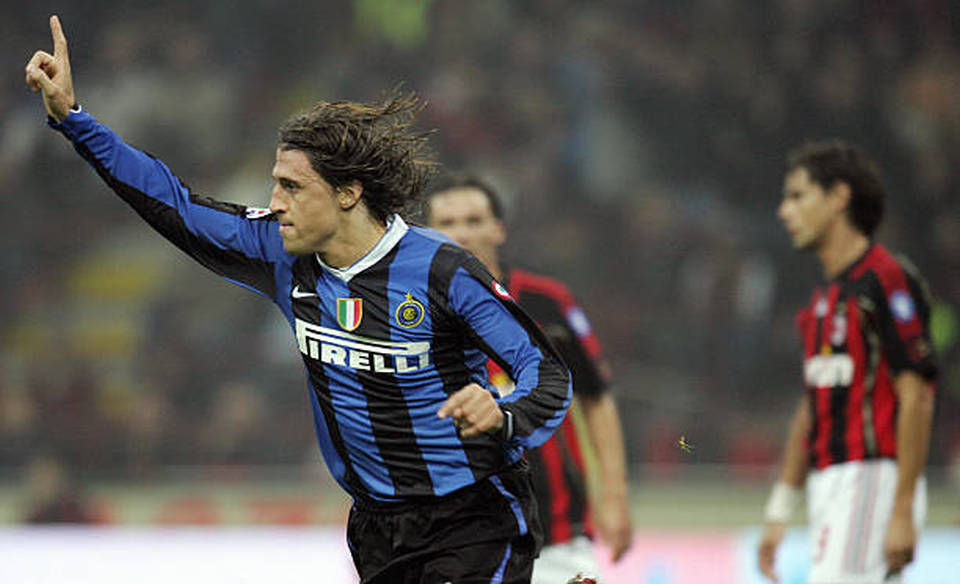 Former Inter striker Hernan Crespo has said that the comeback victory for AC Milan against the Nerazzurri was fundamental to the Scudetto battle, according to a report in the Italian print media today.
Speaking during an interview with La Gazzetta dello Sport today, the former striker who also played for AC Milan during his career discussed the overall championship fight and how the season panned out for both teams.
In terms of what the vital moment was, he thinks it was when Olivier Giroud scored twice towards the end of the Derby della Madonnina in February to give the Rossoneri a 2-1 victory.
"The comeback victory in the return derby, with Giroud's double as an old-fashioned centre forward, gave a fundamental impetus to believe until the end. And, classification in hand, it could also decide the final of this compelling championship."
Hernan Crespo clearly has an immense amount of appreciation for the work that Stefano Pioli has done at AC Milan to potentially deliver a very unexpected Scudetto.
"The most beautiful Scudetto ever because it was unexpected, because no one at the start of the season would have bet a euro on it.
"What makes it magnificent is the way the entire championship has been managed, amidst a thousand difficulties and a thousand unforeseen events.
"Yet Pioli's AC Milan has never collapsed without getting back up, it has always had the strength to get back on its feet and continue the run."
The Argentine then suggested that they could have actually clinched the Serie A title much earlier but the Nerazzurri have proved a hard team to beat.
"If we go back and review the gaps in the standings during the various stages of the championship, we realise that Milan could even have closed the games earlier because they managed up to seven points ahead of Inter.
"If it didn't happen, it is because Inzaghi's team was a tough rival to knock out, and also because the Rossoneri remain a very young group, not always ready to manage as teams used to lifting trophies do."