Inter Wingback Robin Gosens: "Few Stadiums Like San Siro, Milan Derby Was Total Madness"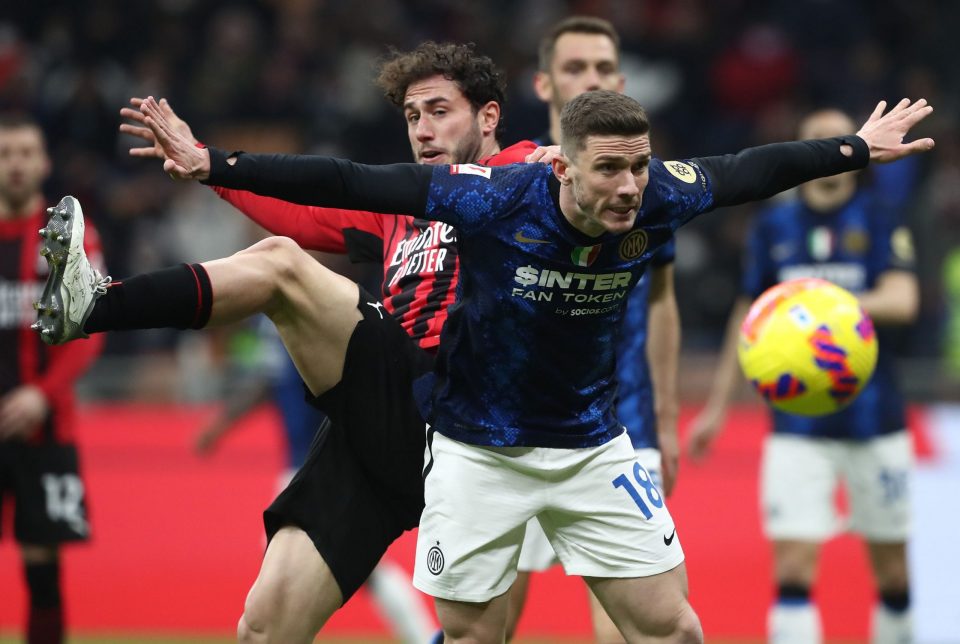 Inter wingback Robin Gosens has said that there are few stadiums like San Siro and that the Milan derby was 'total madness', according to a report in the German media.
Speaking during an interview with German magazine 11Freunde, Robin Gosens labelled the recent Derby della Madonnina as the most moving moment for him in a stadium.
"The most moving stadium experience for me was the Derby della Madonnina, when Inter-Milan was played in a San Siro that was sold out for the first time since the start of the pandemic.
"It was the return semi-final of the Coppa Italia, and when we took the bus to the stadium, it was almost impossible to get through because the fans had literally blocked the road."
He then explained that that event helped him to understand what the game meant to the watching fans. He also said that few stadiums can create that kind of an atmosphere.
"That's when I started to understand what the derby meant to them. But when I went outside to warm up, I was completely speechless: I saw something I had never experienced before.
"San Siro may be old, but I would say that there are few stadiums that can create such a special atmosphere on a day like this. When 80,000 very excited Italian fans push you forward, you think you can move mountains on the pitch."
It was Robin Gosens who scored the final goal of that match which sealed Inter's place in the Coppa Italia final where they would face Juventus.
The Nerazzurri won that game last week and made sure to end the season with at least two trophies, even if the Scudetto goes the way of AC Milan.
Robin Gosens spoke openly about his emotions that night.
"We were playing at home, everything was Nerazzurri except the Milan fans' curva. They were singing songs, waving flags and I was right there in the middle, as an Inter player. Total madness!
"It was only at that moment that I really understood that this will be my new living room, where I can dribble every other weekend and hopefully make the fans happy every game. The choreography turned the stadium into an unforgettable painting.
"The game was then on the same level, really perfect. In the 70th minute I was finally allowed to play: the atmosphere had made me so hot that I couldn't wait to get rid of my energy.
"Luckily everything worked out perfectly: less than ten minutes after I came on, Marcelo Brozovic sprinted down the right flank, put the ball into the box where I came in and smashed it into the net.
"It was the 3-0 goal and the game was decided. The stadium exploded, we exploded and we went to the final. More was not possible! Absolute goosebumps. And I said to myself that I was totally proud to have gone that far."