Italian Media Highlight Inter Striker Edin Dzeko's History Winning League Titles On The Final Day Of The Season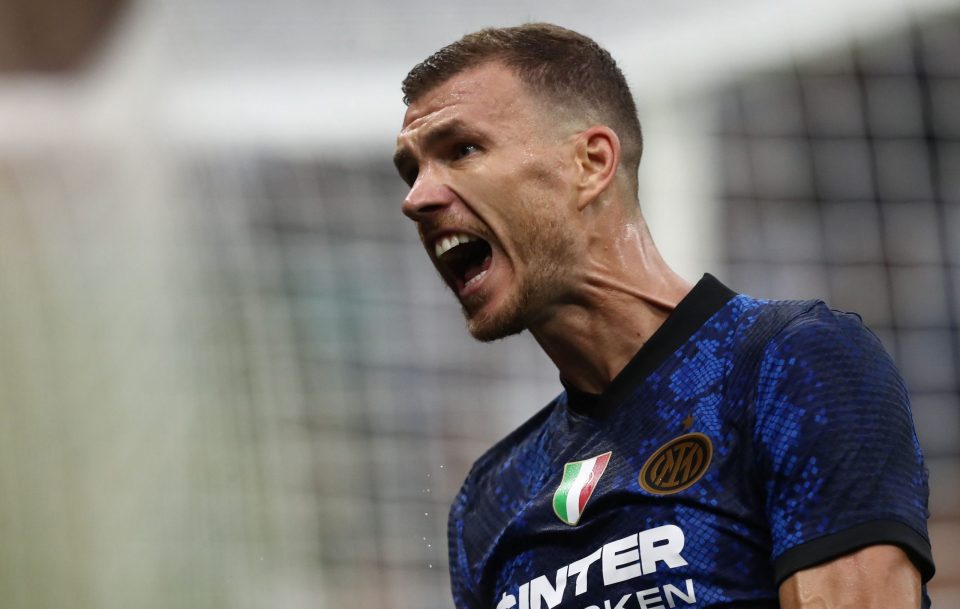 Inter striker Edin Dzeko is something of a specialist at winning league titles on the final day of the season with his time in the Bundesliga and the Premier League, something that the Nerazzurri could take as a positive precedent.
This is highlighted in today's print edition of Rome-based newspaper Corriere dello Sport, who note that the 36-year-old has had to wait until the last day of the season for his team to be confirmed as champions with both Wolfsburg and Manchester City.
Dzeko has won three league titles throughout his career, with Wolfsburg in the 2008-09 season and then in the 2011-12 and 2013-14 seasons with City.
The Bosnian famously kicked off the stoppage-time comeback which saw City come from a goal down late on to beat Queens Park Rangers on the final day of the 2011-12 Premier League campaign, where they finished level on points with Manchester United but won the title on goal difference.
Now, the striker heads into yet another league season not knowing whether his team will finish the season as champions.
There is a key difference, in the fact that in all past instances when his team have won the league title, Dzeko has come into the final day as league leaders, meaning that they've known that with three points they would guarantee their status as champions.
This is not the case this time around with the Nerazzurri, with Dzeko and his teammates heading into their final match of the campaign two points behind AC Milan and with the Rossoneri having the head-to-head advantage.
This means that unlike in past triumphs the striker will be relying on another result, with a Rossoneri loss to Sassuolo necessary to give Inter any chance of overtaking them on the final day.
However, Dzeko will have favourable memories of title races that are taken down to the wire, and will perhaps have more reason to believe than many of his teammates, having been in this situation multiple times in the past.