Lautaro Martinez's Goals-Per-Minute Ratio This Season Better Than Diego Milito, Samuel Eto'o & Romelu Lukaku At Inter, Italian Media Highlight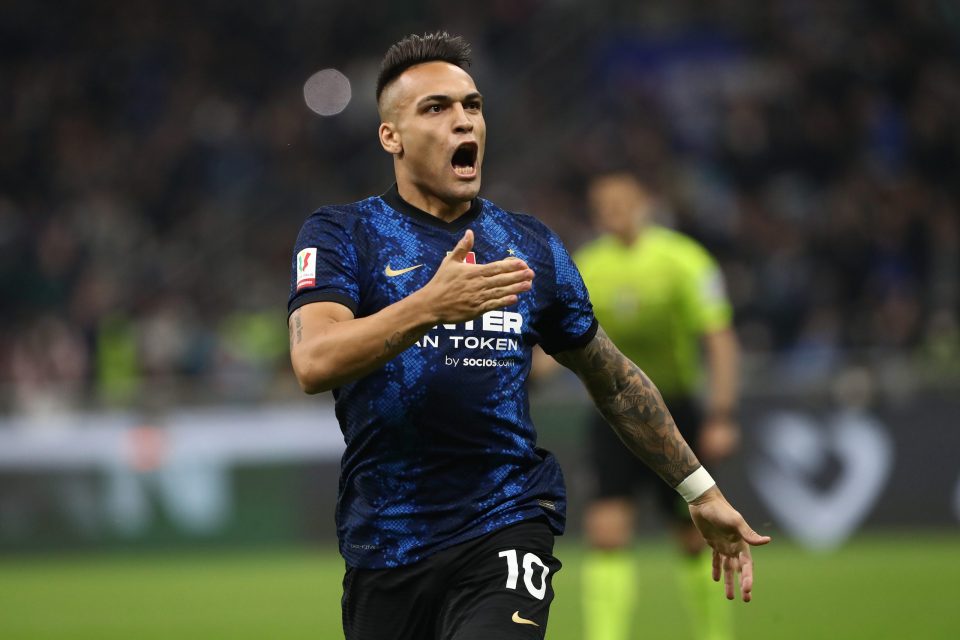 Inter striker Lautaro Martinez has scored at a rate of one goal every 104 minutes this season in Serie A, a strike rate which takes him above almost any striker in the Nerazzurri's recent history.
This is highlighted in today's print edition of Milan-based newspaper Gazzetta dello Sport, who note that the 24-year-old's goals-per-minute ratio for the campaign is better than that of the best seasons by Diego Milito, Samuel Eto'o, or Romelu Lukaku though slightly behind Mauro Icardi's best.
With his match-winning brace in last Sunday's 3-1 win over Cagliari, Martinez has taken his goal total for the season to 21, and given that he has not always started this has meant that the Argentine has found the back of the net a little less than once per ninety minutes.
Icardi's best goals-per-minute ratio for the Nerazzurri, once every 102 minutes during the 2017-18 campaign, is just ahead of Martinez's rate.
However, Martinez comes in just ahead of the one goal every 105 minutes achieved by Milito during the 2012-13 season and well ahead of the one goal every 141 minutes for Eto'o in the 2011-12.
Martinez's former strike partner Lukaku's 24 goals last season saw him score at a rate of once every 120 minutes in the league, so Martinez has now eclipsed the Belgium in this respect.