Inter-Owned Striker Andrea Pinamonti: "All 13 Goals Scored This Season Important To Me, Empoli An Important Step Forward"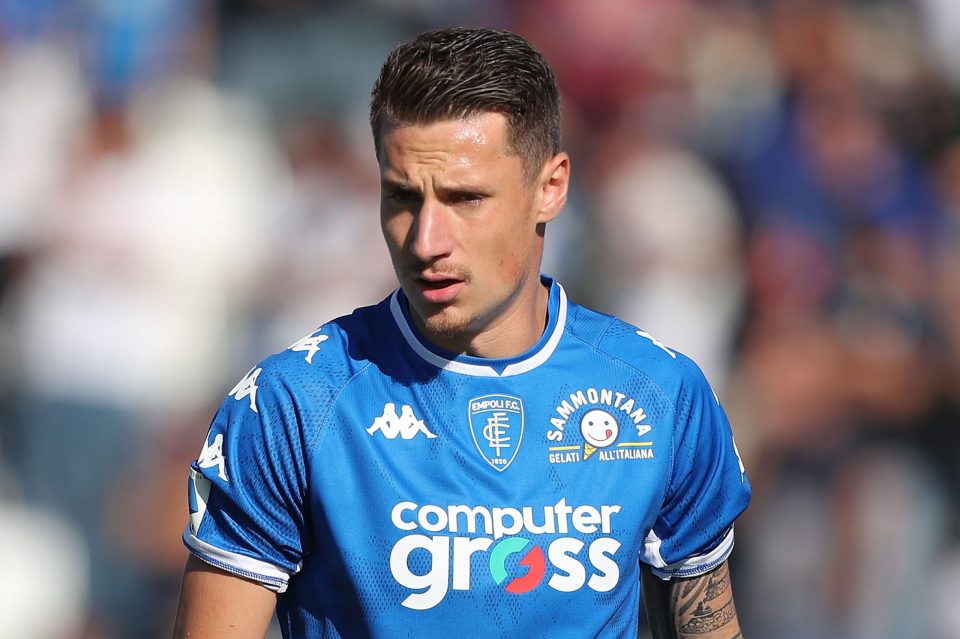 Inter-owned striker Andrea Pinamonti is happy with the season he's had and the goals that he's scored to help Empoli to comfortably stay in Serie A in his loan spell.
Speaking to Italian news outlet L'Adige, as reported by FCInter1908, Pinamonti reflected on the season that he's had with the Tuscan club and emphasized that it has been an experience of growth.
Pinamonti had been a bit part player for the Nerazzurri last season, and it always looked inevitable that he would go elsewhere on loan this time around in order to gain crucial playing time and grow within the senior game.
In the end, it was Empoli who stepped forward and signed the 22-year-old, reuniting him with his former coach from Genoa Aurelio Andreazzoli who replaced Alessio Dionisi for the newly-promoted side.
The move always looked to be a good fit for both player and club, and if anything it has gone even better than expected, with the Nerazzurri-owned striker playing a crucial roll in the Tuscans' positive season.
"All thirteen of my goals have been important," he said.
"The continuity of playing time has helped me to take on greater responsibility," he added. "I think I've won the trust of the directors, the coach, my teammates, and the fans. Empoli has been an important step forward for me."