Alfredo Pedulla: "Possible That Roma Could Still Make Henrikh Mkhitaryan A Higher Contract Offer Than Inter's"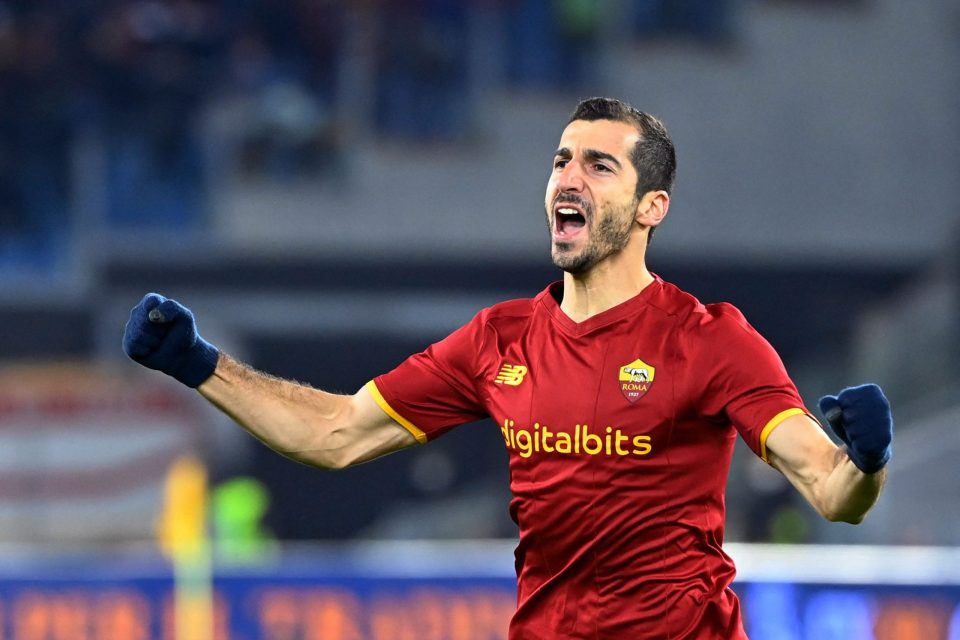 SportItalia transfer market expert Alfredo Pedulla believes that Roma could still make a late push to counter Inter's contract offer to midfielder Henrikh Mkhitaryan.
Reporting on his homepage, Pedulla predicts that an improved offer by the Giallorossi to try and trump that of Inter could still come as coach Jose Mourinho in particularly could be reluctant to allow the 33-year-old to leave this summer.
Inter have wasted little time in working to secure Mkhitaryan on a free transfer for next season, and reports have suggested that over the past few days they have come close to securing his agreement.
However, the Giallorossi could always try and convince the Armenian to change his mind as long as he has not put pen to paper with the Nerazzurri, and Pedulla believes that they are still ready to potentially make him another offer to extend his deal which expires at the end of next month.
"It is possible that – with Mourinho pressuring them – the Giallorossi could present an offer superior to that of Inter," he writes.
He goes on that "Mkhataryan is fascinated by Inter and the Champions League, he's made his choice, but it can't be ruled out that in the next few hours he'll look over a new proposal from Roma.:
"And at that point he'll either have to reiterate his choice or renew with his current club," he adds. "This is why patience and prudence will be required until that moment comes."