Udinese's Udogie & Cagliari's Bellanova Inter's Two Top Targets To Replace Ivan Perisic, Italian Broadcaster Reports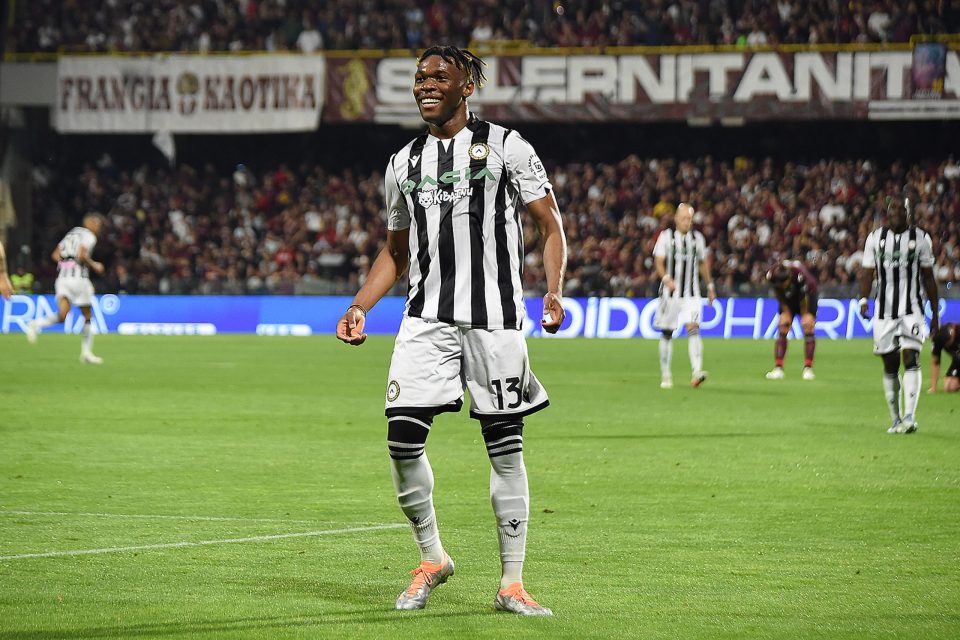 Udinese wingback Destiny Udogie and Cagliari wingback Raoul Bellanova are Inter's two main targets to replace Ivan Perisic at wingback this summer.
This according to Italian broadcaster Sky Sport Italia, who report that the Nerazzurri will sign a player to reinforce the wide areas after Perisic's departure was confirmed, and that Udogie and Bellanova are the two names they are most keen on.
Perisic's move to Tottenham Hotspur for next season on a free transfer was confirmed today, and so the Nerazzurri will certainly have to find a way to move on from the Croat's formidable influence in the team next season.
Robin Gosens was already signed during the January transfer window, but a further signing will be made to add depth to the wingback position.
In their search, the Nerazzurri's focus has been on young players with significant potential, and Udogie and Bellanova are the two candidates who they consider to be the most suitable.