Inter Striker Andrea Pinamonti: "I Learned From Watching Lukaku, Lautaro & Alexis During Training"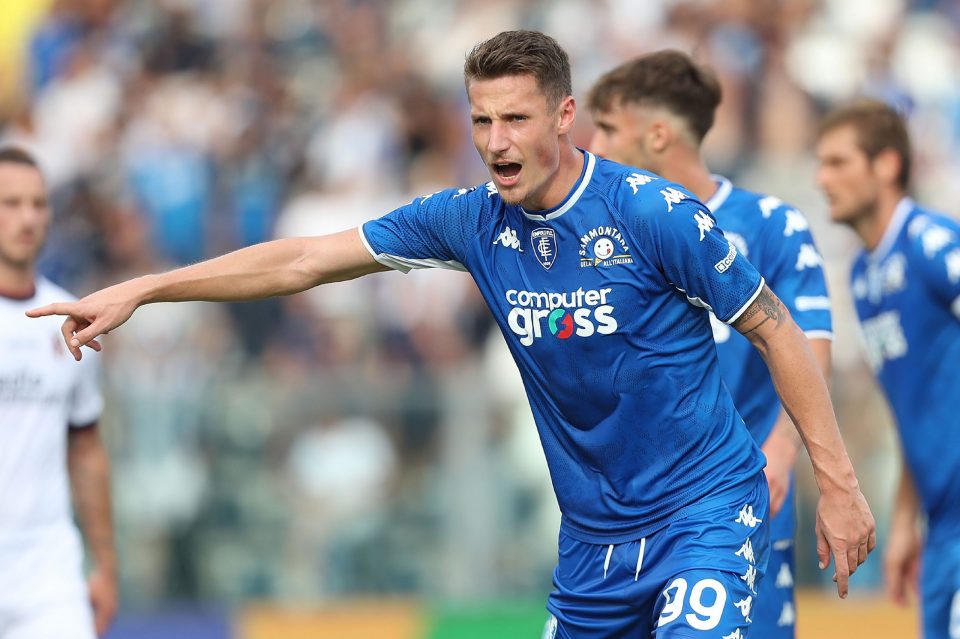 Inter striker Andrea Pinamonti believes that his game benefited significantly from the season he spent alongside the rest of the senior team, particularly the forwards.
Speaking to Italian news outlet Cronache di Spogliatoio, as reported by FCInterNews, Pinamonti noted the influence that Romelu Lukaku, Lautaro Martinez, and Alexis Sanchez in particular had on him in training in the Scudetto-winning season.
Pinamonti was a fringe player for Inter during the 2020-21 season, rarely even appearing from the bench as Antonio Conte tended to put his trust in the likes of Lukaku, Martinez, and Sanchez as the team's attacking options.
However, this does not mean that the 22-year-old did not experience important development over the course of the season, as he showed with his impressive form for Empoli during the season just gone.
The striker explained how he learned in training even if he wasn't getting the game time to show his growth as he did at Empoli.
"I remained at Inter, aware that I wasn't playing much, but it was a productive season because I learned a lot," he said. "I was only afraid that I'd made the wrong decision at first."
"I needed to come to Empoli," he continued, "it's a club I'd recommend for anyone. At the Nerazzurri I battled with very strong defenders in training and took elements of the games of Lukaku, Lautaro, and Sanchez by watching them."