Ex-Inter Midfielder Christian Eriksen: "I'm Happy To Be Back & Able To Play Football Again"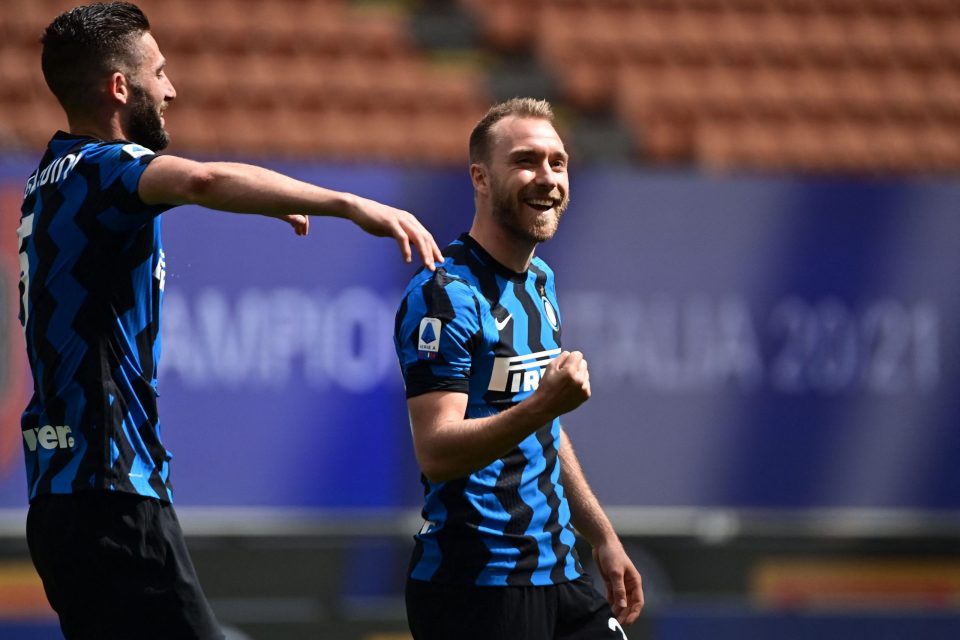 Former Inter midfielder Christian Eriksen has discussed how happy he is to be back playing football after his cardiac arrest last summer, according to a report in the Italian media.
Speaking during a press conference ahead of Denmark's Nations League match against France, via FCInternews, Christian Eriksen spoke very deeply about what happened to him last summer.
The former Nerazzurri man was playing in Denmark's opening EURO 2020 fixture against Finland at Parken Stadium in Copenhagen. In the first half, he collapsed off the ball and needed medical attention on the pitch.
It later became clear that he had suffered a cardiac arrest and had effectively died on the pitch. The heroic actions of AC Milan defender Simon Kjaer and the medical staff meant that he got a second chance.
"The first miracle was, of course, when I was saved on the pitch, that's the first thought. Then we were in so much contact with the doctors and the hospital to get the green light to come back and play.
"But the first thing I thought about was getting back to having a normal life. Being a father, a partner, and a family man. "
It is incredible that a year later, he is paying regularly for Brentford in the Premier League and is a key part of the Denmark team again.
"Then came the football and luckily the doctors didn't say or see anything to prevent me from getting back on the field and being 100 per cent fit to play again.
"It's been a long journey, it's been a year that has been hard and difficult, but I'm glad to be back and to be able to play football again. It was something I wanted if I had the chance so I am happy to be back and to be here."