Ex-Inter Striker Christian Vieri: "I'd Rather Keep Lautaro Martinez Than Sign Both Paulo Dybala & Romelu Lukaku"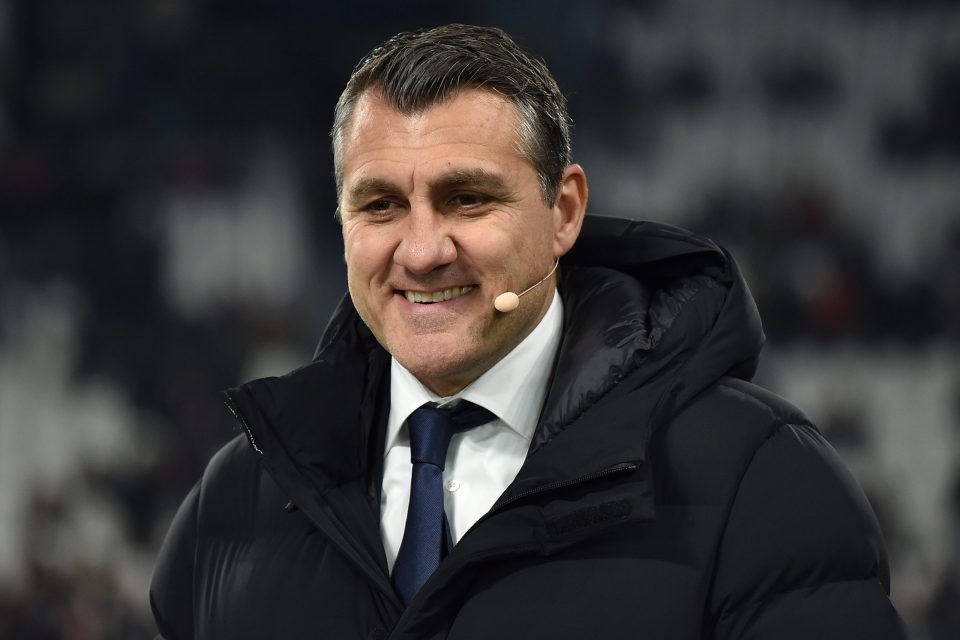 Former Inter striker Christian Vieri feels that the Nerazzurri should not sell Lautaro Martinez even if it would mean that they were able to sign both Paulo Dybala and Romelu Lukaku in the summer.
Speaking at the "Train Like A Bomber" event, as reported by FCInterNews, Vieri gave the view that the Nerazzurri should do everything they can to keep hold of Martinez, and also rated the Nerazzurri's season at a 9.5/10.
Martinez had at one point looked like a player who the Nerazzurri were seriously considering cashing in on this summer, before his form really picked up in the final weeks of the season and the club's stance changed as they became more inclined to build around the 24-year-old.
However, one thing that could change their approach is the increasingly concrete possibility of a shock return for Romelu Lukaku on loan from Chelsea, just one year after he was sold.
If the Belgian were to be brought in, and Paulo Dybala were to also arrive as looks likely, then the Nerazzurri could feel that Martinez is less necessary to their attack and could be sacrificed to accommodate the two high-profile forward signings.
Vieri would not like to see this, however, stating that "In the case of Martinez, Lukaku left and he scored more goals. On the other hand it's not certain that new signings will be ready right away."
"If you sell him and replace him, you may lose some goals," he added. "I don't know what will happen, but allowing someone of his quality to leave is always difficult, I think you'd want to keep him for many years."
"If it's due to a financial problem and he can bring in a lot of money, then that's understandable," he continued. "Otherwise I'd keep him."
Vieri also gave his thoughts on Inter's season, stating that "If Milan are at 10/10, Inter are a 9.5/10 because Inter are stronger than Milan but slipped up in just one match."
"I don't write off the season because of a slip-up in one match," he added. "They won their last few matches, they won two trophies, they had a great Champions League campaign and only went out to Liverpool, one of the strongest teams in Europe. I can't give them just 5 or 6/10."