Nerazzurri Striker Martin Satriano: "Learned A Lot On Loan At Brest, Right Now Inter Are Thinking Of Keeping Me In The Squad"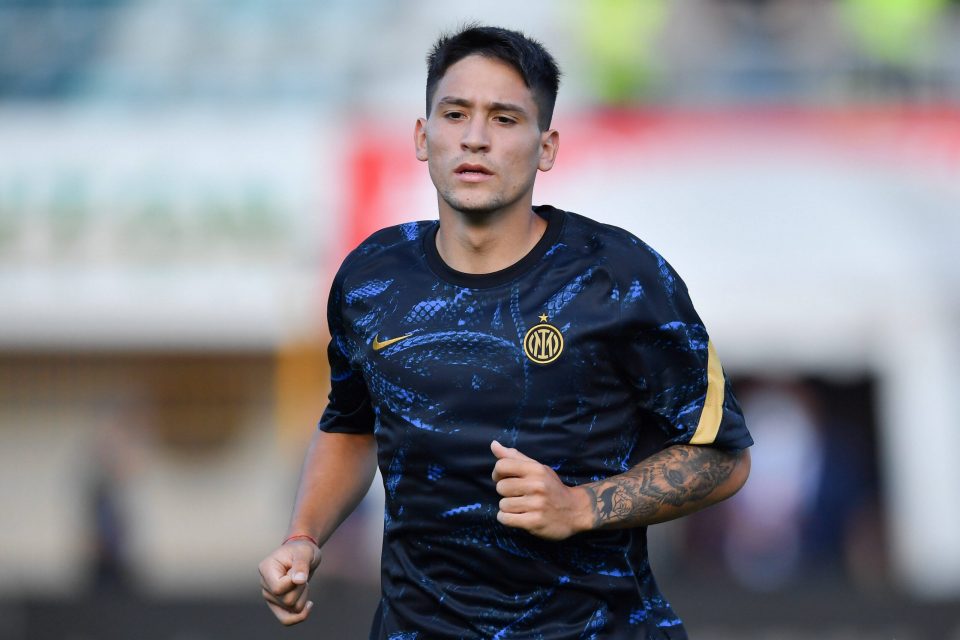 Inter striker Martin Satriano believes that he made significant strides in his development during his loan with Brest over the second half of the season just gone.
Speaking to Uruguayan broadcaster Teledoce, Satriano explained that going out on loan was the right move to gain experienced, and that right now Inter are considering keeping him in the first team.
Satriano spent the first half of the season in Inter's first team after his impressive performances with the Primavera team and in preseason led coach Simone Inzaghi to decide to keep him with the senior squad where he could train and potentially be given the chance to play.
Satriano found little in the way of playing time in his time with the Nerazzurri's senior team, but the 20-year-old showed what he was capable of with a very successful loan spell with Brest.
What happens with the Uruguayan now will remain to be seen, although for his part he emphasized that he wants plenty of playing time no matter what.
"In France I learned a lot, it was my first real season as a professional," he said.
"I didn't play much at Inter," he said, "now they've told me that they're thinking of keeping me in the squad. Apart from the World Cup, I'm at an age where I think I have to play every game."