Destiny Udogie's Agent: "First Meeting With Inter Went Well, We'll Return To These Talks"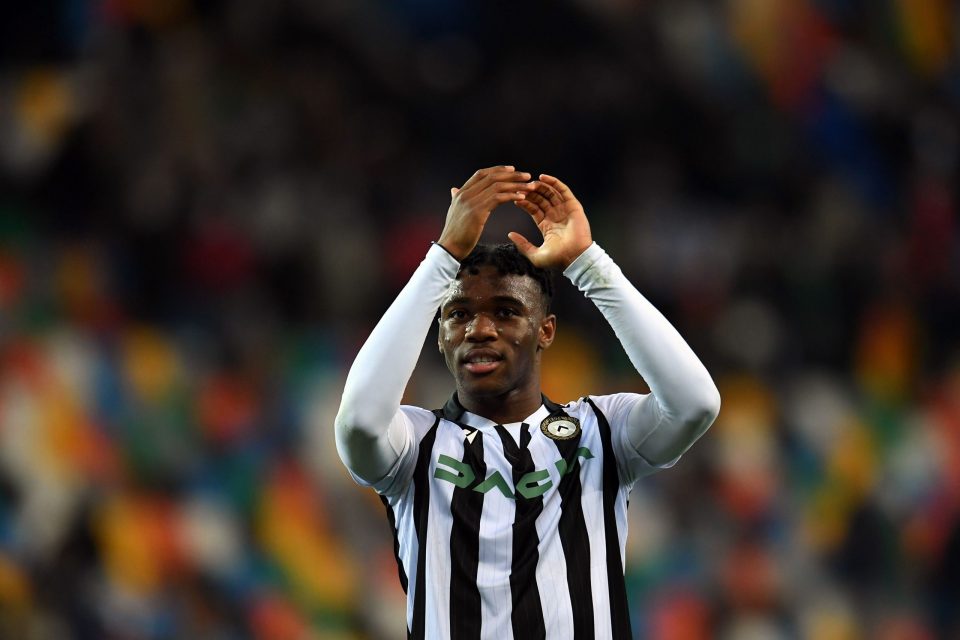 The agent of Udinese wingback Destiny Udogie has updated on how the talks with Inter went regarding a possible transfer for the 19-year-old.
Speaking while leaving the meeting, as reported by FCInterNews, Udogie's agent Stefano Antonelli explained how the talks with the Nerazzurri had gone.
Inter met with Antonelli this afternoon where directors from the club discussed the possibility that Udogie could be signed, with the Udinese player having been identified as a possible target to reinforce in wide areas.
Udogie is not the only player who Inter are looking at for the wingback position following the departure of Ivan Perisic to join Tottenham Hotspur last month, but he meets their criteria of a young Italian profile with significant room for growth.
So far, the talks do not look to have led to anything concrete, but according to Antonelli they went well.
"It was a positive first meeting, we'll keep ourselves updated," he said. "We'll return to these talks later."