Real Madrid Could Sign Inter's Edin Dzeko As Backup For Karim Benzema With Juve Also In The Picture, Italian Media Report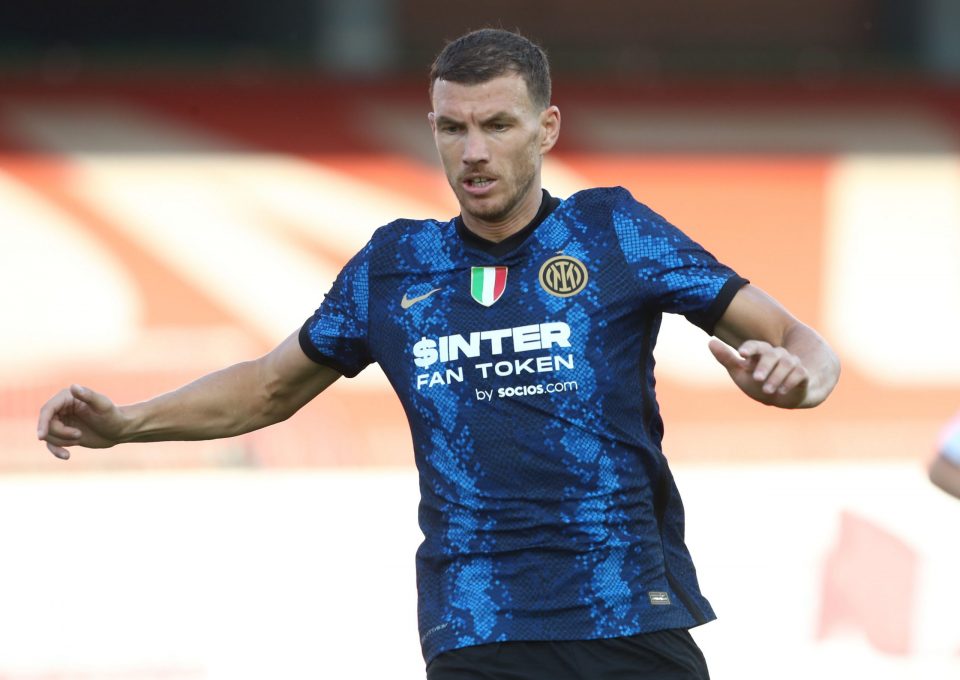 Real Madrid could make an attempt to sign Edin Dzeko this summer from Inter as they search for Karim Benzema's backup, according to a report in the Italian media today.
As has been reported by Tuttosport today, the Bosnian forward had not seemed close to leaving Inter this summer but the rapidly evolving transfer situation have thrust his future into doubt.
Given Inter do not want to sell Lautaro Martinez and seem intent on signing both Paulo Dybala and Romelu Lukaku, that leaves the Nerazzurri with a lot of forwards.
Edin Dzeko could be unlikely to get much playing time in that squad and now there is interest from Spanish and European champions Real Madrid. They need some backup for Karim Benzema.
Juventus are also in the picture for much the same reason. They want some more depth in that area who can rotate with Dusan Vlahovic and bring the best out of him.