Dutch Journalist Willem Haak: "Videos For Onana Are Ready, Inter Kept Handanovic To See Who Is Better"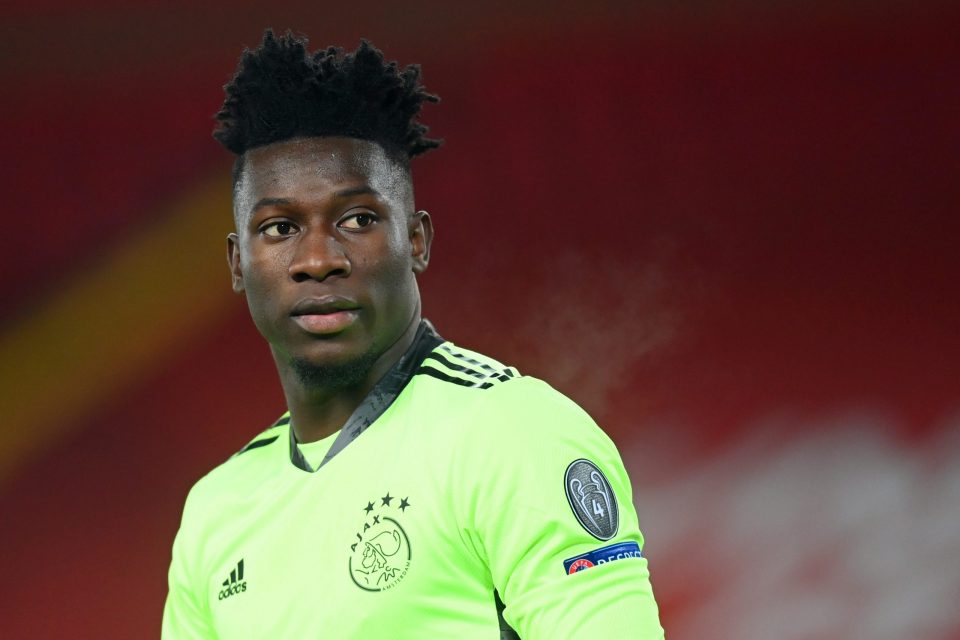 Dutch journalist Willem Haak has said that the promotional videos for Andre Onana at Inter have been completed and they kept Samir Handanovic to see which goalkeeper is better, according to a report in the Dutch print media.
Dutch football magazine Voetbal International asked the journalist who specialises in Italian football for a clearer picture as to when Andre Onana's free transfer to Inter will be officially announced by the Nerazzurri.
The journalist explained that when the goalkeeper took part in Samuel Eto'o's charity match at the Stadio Giuseppe Meazza a month ago, it is believed he then also did the necessary photos and videos for his official unveiling.
"Onana played at the Stadio Giuseppe Meazza during a charity match organised by Samuel Eto'o. The story is that on the sidelines of that match he showed up at Inter's headquarters and photos and videos were taken for his presentation."
Many fans have been concerned that when Andre Onana returned to the pitch for Ajax following his doping ban, he has not looked his best and has made some mistakes.
Willem Haak explained that that is why Inter renewed the contract of Samir Handanovic.
"At Inter, however, they saw that what Onana showed on his return to the pitch was certainly not his best version. It will also be one of the reasons to keep Samir Handanovic, to see who is better.
"It also remains to be seen how Onana will adapt in Italy. However, he showed at Ajax that he is good enough for the level Inter are aiming for."