Inter Striker Sebastiano Esposito: "I Have The Courage To Go & Play Abroad"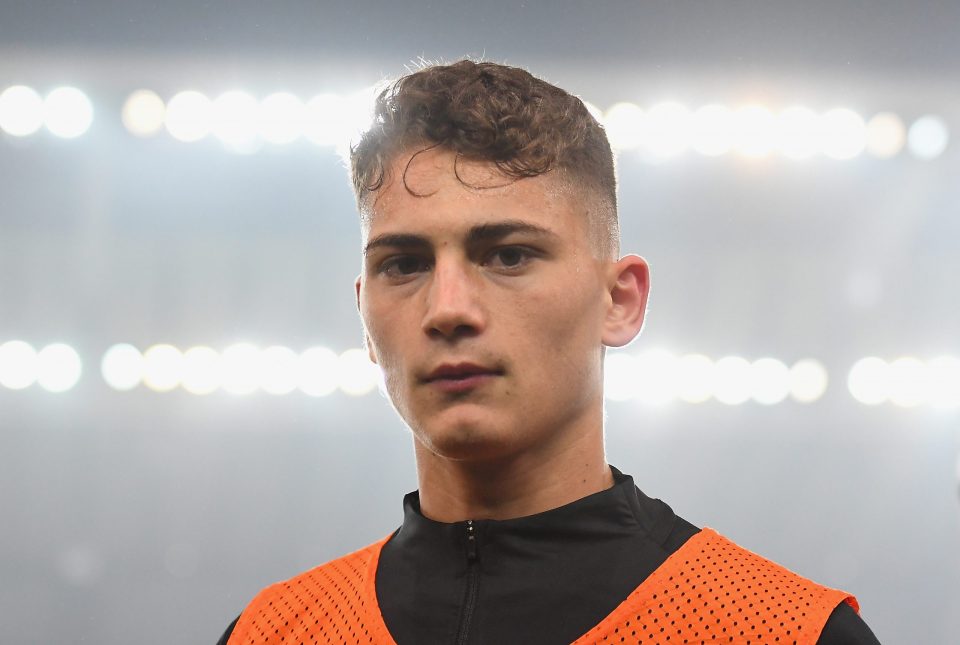 Inter striker Sebastiano Esposito believes that it takes courage to take the risk of leaving Italian football for young Italian players, but doesn't regret his decision to develop on loan in other leagues.
Speaking to Italian news outlet Calciomercato.it, Esposito gave his thoughts on the challenges for young Italian players abroad, and also suggested that in Italian football young players are quickly built up but then cannot afford any mistakes.
Esposito spent last season on loan with Basel in Switzerland, his first season away from Italian football after having come through the youth ranks at Inter as well has having loans with Serie B clubs SPAL and Venezia.
The 19-year-old looks to be set for another move away from Italy, this time to join Belgian giants Anderlecht on loan for the season, where he will hope to further his progress within the senior football even if his preference would be to remain in his home country.
"I have the courage to go and abroad," the striker said, "I would like to answer differently, but unfortunately I can't."
He continued that "Unfortunately, we Italians are very attached to our home country, especially when we came through the ranks at top clubs and are very attached to playing in Serie A and B."
"In my opinion, moving away is a great thing because it's helped me a lot and, if you deserve it, you play," he added.
"In my opinion, in Italy they really build you up, but then you can't put a foot wrong," Espostito continued.
"As soon as you do well you're a phenomenon," he explained, "and then as soon as you make a mistake you're young, you're not ready, and you have to go to Serie B or play here and there."