Supercoppa Italiana Between Inter & AC Milan Likely To Be Held In Riyadh On January 18 2023, Italian Media Report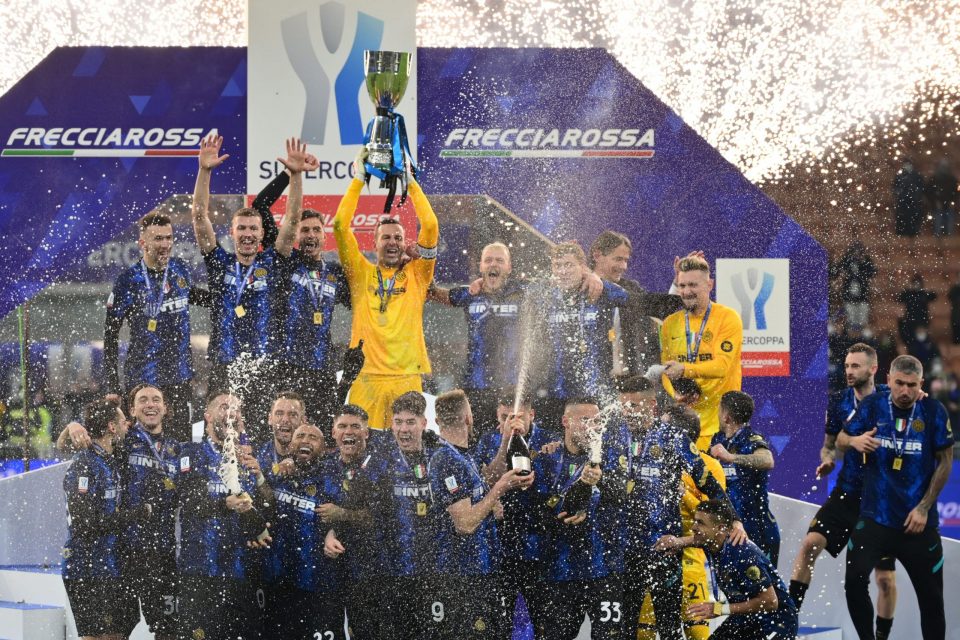 The Supercoppa Italiana clash between Inter and AC Milan is likely to be held in Riyadh, Saudi Arabi on January 18 of next year.
This according to today's print edition of Rome-based newspaper Corriere dello Sport, who report that the decision is zeroing in on the date and location of the fixture which will be played in Saudi Arabi in January.
The Nerazzurri and the Rossoneri will be the two teams participating in the Supercoppa match as representative winners of the Coppa Italia and Serie A title respectively.
Last season, the match did not take place in Saudi Arabia as had been initially planned due to broadcasting rights not being agreed, and instead took place at the San Siro, where Inter won the trophy by beating Juventus in extra time.
However, this time around it should indeed take place in Saudi Arabia, with either Riyadh or Jeddah to be the city to host the match, and the Saudi capital Riyadh is the favourite.
As far as the date for the fixture goes, Wednesday, January 18, 2023 looks to be the likeliest possibility, although the earlier week cannot be ruled out, and the round of Coppa Italia matches during the period could play a role.