Inter Legend Beppe Bergomi: "Lukaku Is Perfect For The League, Skriniar Has Inter In His Heart"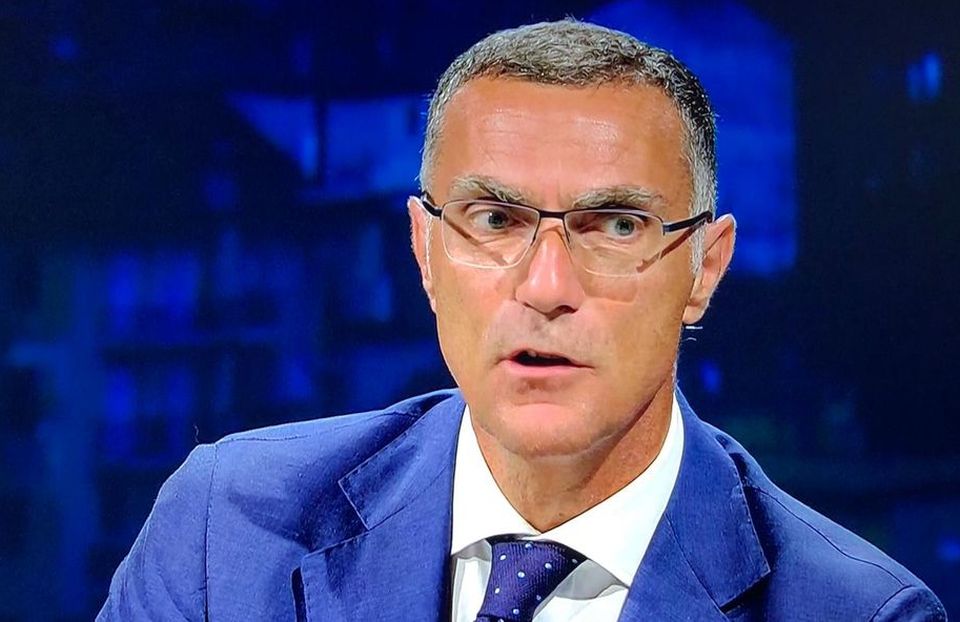 Inter legend Beppe Bergomi has said that Romelu Lukaku is perfect for the league whilst also discussing other elements of Inter's transfer window, according to a report in the Italian broadcast media.
Speaking during an interview with Radio Nerazzurra, via FCInter1908, Beppe Bergomi took questions on a number of topics relevant to Inter's existing squad and transfer window.
He showed some satisfaction with how Inter are going about their business so far, focusing on the signing of Kristjan Asllani as a backup for Marcelo Brozovic.
"It seems to me that they are doing things right. Asllani I know, he's a player who is a natural replacement for Brozovic. You can leave him on the bench, but when you call him he is a ready lad. He doesn't suffer from the personality of San Siro, he's a smart buy."
He also is clearly very happy with the return of Romelu Lukaku who has shown before that he can perform in Italy.
"Lukaku is a player who is perfect for our league, we will lose something with the wide players. Perisic doesn't replace him well, but we have to gain somewhere else and we did it in midfield with Mkhitaryan and in attack with Lukaku.
"I am pro-Lukaku, that business last year was good for both of us. We have to remember the difficulties that this club has, which also has to be active this year. I have the two years he did with us in my eyes.
"If he comes back with that hunger, he is a perfect buy. I have no doubt about Lukaku. The Premier League is a different type of football. Ibrahimovic is in our league at 41 is still doing well, there he struggled. In England defenders don't suffer from physicality unlike our defenders."
Milan Skriniar could be set to leave Inter for PSG as the Nerazzurri seek to raise money from player sales. Beppe Bergomi thinks that the Slovakian has Inter in his heart.
"There are certain players who have the Inter crest tattooed on their hearts. Skriniar, Bastoni, Barella and Lautaro, these are all people you should never sell.
"They are people who create identity, you need to create identity. They should never be touched. The important thing is that Inter must remain a protagonist. These three years we have done it, you have to give continuity for 10-15 years, you have to stay at the top.
"These players determine this strong identity that you must have on the field, in society. They should never be touched. Bremer? He has a different role to Skriniar. The great thing about Skriniar is that he has physicality, you never jump him, by now he was Inter inside."
The likely replacement for Milan Skriniar would be Gleison Bremer from Torino who Beppe Bergomi thinks would be perfect in a three-man defence.
"Bremer is a central defender, perfect in a three-man defence. With him you can also raise the defensive line and be more aggressive. He would be a perfect purchase, but not to replace Skriniar.
"Milenkovic is more of a central defender than a right-back, but he is an intelligent guy. I met him in Florence and made a good impression and I also like him as a player, he seems like a serious guy."
Beppe Bergomi thinks that Paulo Dybala may not be the best signing purely for tactical reasons.
"I'm quite certain, thinking of playing with Dybala, Lukaku and Lautaro, you have to have two centre-backs, but this team doesn't have two centre-backs. It's a team built to play with a three-man midfield.
"Then there are certain matches you can do that. I also understand the fan's fantasy and the opportunity to get Dybala for free would be important. To win games we had to play well all the time and we wasted a lot of physical energy. With Lukaku you can think about going a little bit lower."