Italian Journalist Marco Barzaghi: "Inter's Risk Is That Dybala Starts Looking Elsewhere Despite The Pact With Marotta"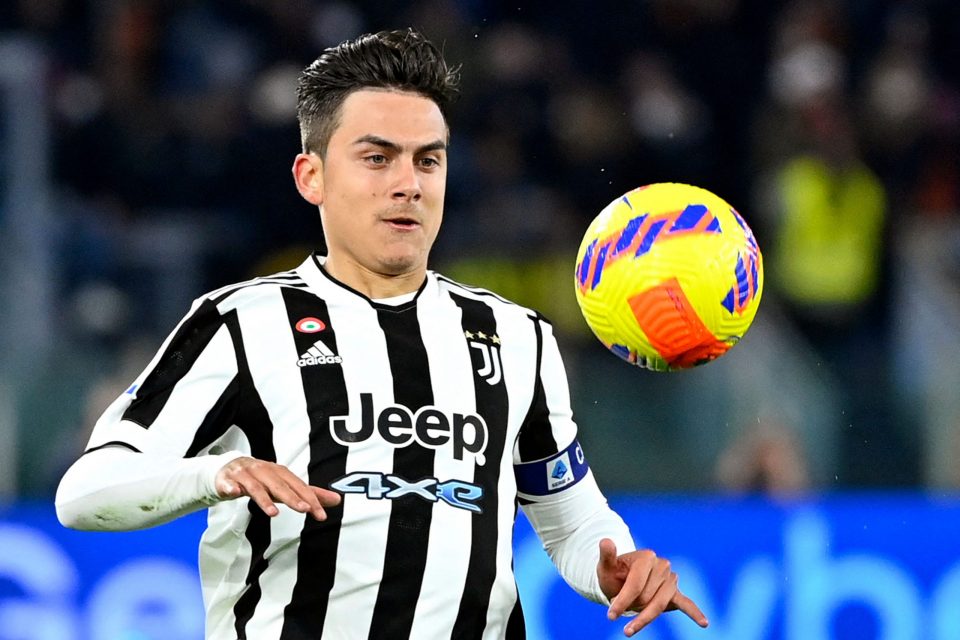 Italian journalist Marco Barzaghi has said that Inter run the risk of Paulo Dybala pursuing a move elsewhere and breaking the pact with Beppe Marotta, according to a report in the Italian broadcast media.
Speaking whilst on his YouTube channel, via FCInter1908, the journalist explained how since Inter struck a deal for the loan of Romelu Lukaku from Chelsea, the landscape around Paulo Dybala's possible transfer has completely changed.
There is reportedly less of a need for Inter to deliver a high-profile name to the attacking department of Simone Inzaghi's squad.
"The situation has profoundly changed: with the arrival of Lukaku, the Dybala negotiation is seen under a different lens. You no longer have the fundamental need for a knockout blow, but above all also in Inzaghi's head Lautaro-Lukaku is the starting pair."
He then explained that the Nerazzurri, by waiting too long to make the move work, are running the risk of the Argentine growing tired and deciding to pursue a move to another club in Europe.
This would be despite the fact that he has a pact in place with Inter CEO Beppe Marotta that he will join the club.
"Dybala becomes a very expensive and risky buy, perhaps not even a starter. You understand that for an investment of over €50 million, there is a tactical stand-by: it might even be just a phase.
"But the risk is that Dybala starts looking around despite the pact with Marotta. I've heard my source and he told me that there remains a certain optimism about the closure and Inter remain Dybala's preferred choice: now, however, we need to accelerate on the disposals and then close the game."