Alfredo Pedulla: "If Any Proposal Arrives Inter Will Sell De Vrij, Not Retreating From Dybala Deal"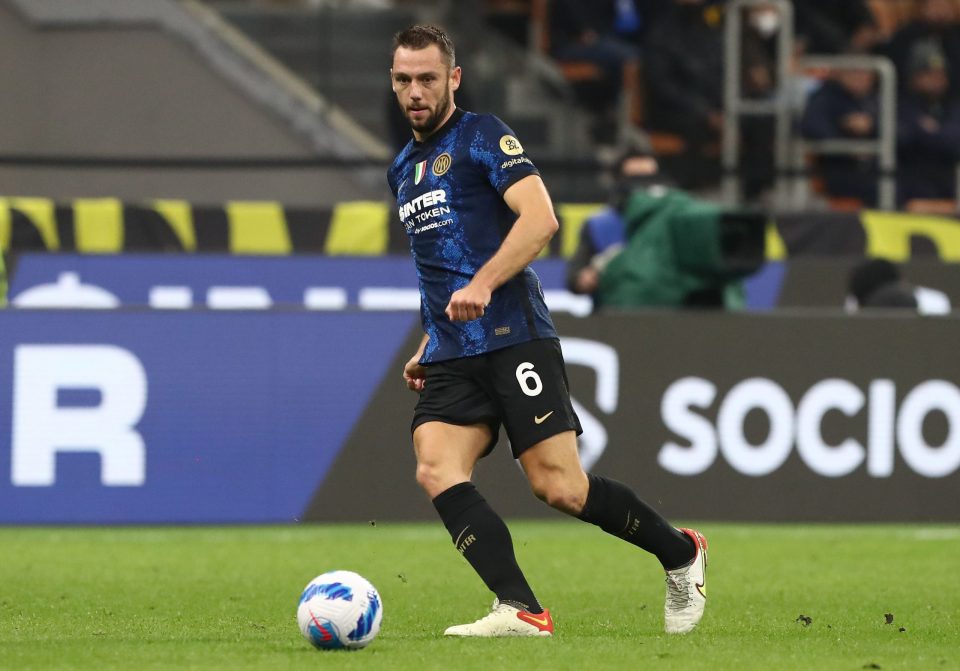 Italian journalist Alfredo Pedulla has said that Inter will sell Stefan de Vrij if they receive an offer and they are not retreating from the Paulo Dybala deal, according to a report in the Italian broadcast media.
Speaking whilst on the Sportitalia program dedicated to transfers, via FCInter1908, Alfredo Pedulla explained that Inter will definitely let Stefan de Vrij leave the club if they receive an appropriate bid for the player.
"De Vrij, if any proposal arrives Inter would let him go, he is the one who they would sacrifice the most. Inter has made four deals and is in a position to wait. It wants to do the fifth with Bremer and do the sixth calmly."
It would actually be beneficial for Inter to receive around €15-20 million for the Dutch defender as they could easily replace him for less money than that.
Alfredo Pedulla also took stock of the Paulo Dybala situation as the player is yet to reach an agreement with the club and rumours are swirling that the deal may fall through.
He said that Inter are not retreating from the deal and the ball is now effectively in the Nerazzurri's court.
"Inter are not retreating, the Nerazzurri have made a proposal. At one point Lukaku materialised on those conditions. Dybala gave Inter a word and he wants to keep it. How can he have €3 million offers if Inter offered him €5.5? It's a contradiction. We have to wait and understand the evolution because we are still in June and Inter have already closed four deals."