Ex-Inter President Ernesto Pellegrini: "Can't Buy Inter At Current Prices But Available To Lend A Hand"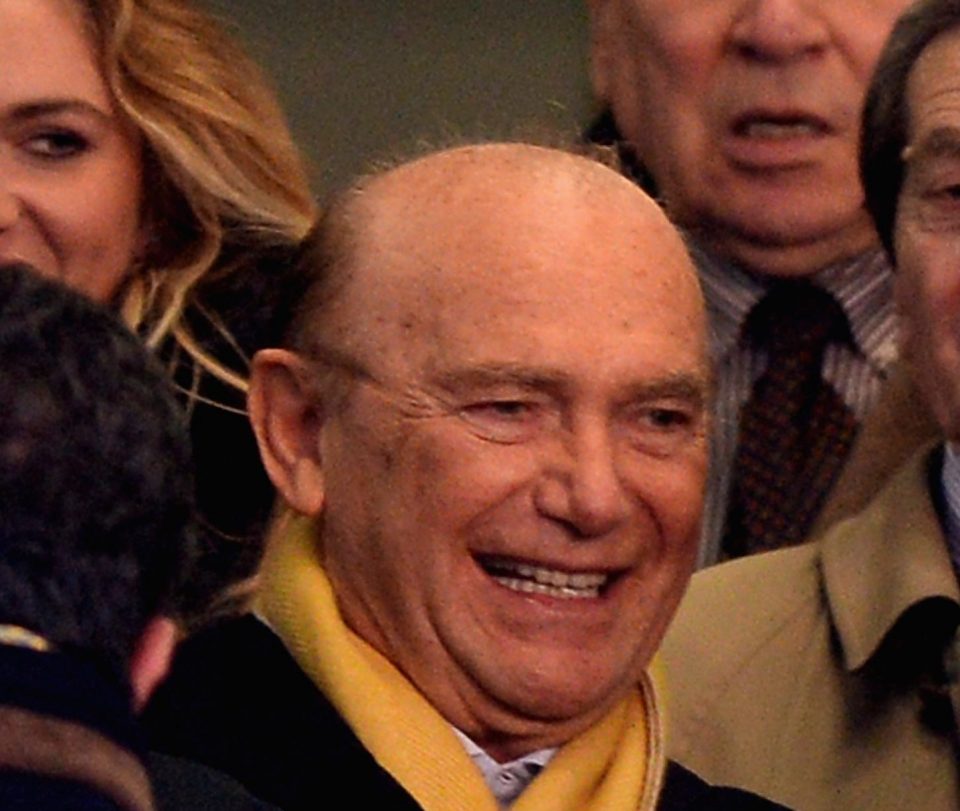 Former Inter president Ernesto Pellegrini has ruled out buying Inter but said he would offer help if he was asked for it, according to a report in the Italian media.
Speaking during an interview with Gianluca Rossi, Ernesto Pellegrini was asked if he would consider buying Inter from Suning and he admitted that at today's prices that is just not an option. He would offer help though if needed.
"Buy Inter? Never say no, you can't at today's prices, but if there's something to help Inter I'm always available."
Discussing transfers, he said he is unsure about Paulo Dybala's future and Milan Skriniar does not want to leave the Nerazzurri.
"Dybala? Caution is needed, I don't know if he will come to Inter or not. Skriniar? Everyone loves him, a taxi driver who often accompanies him said that the player is mortified, he doesn't want to leave Inter."
Whilst Ernesto Pellegrini was at Inter, the sales of Jurgen Klinsmann and Lothar Matthaus took place. He shed some light on the situation around the moves which stemmed predominantly from his refusal to let Jurgen Klinsmann move to AC Milan.
"I didn't sell them for my pride, I was annoyed that Klinsmann was going to Milan. Berlusconi offered me a staggering sum, after Germany-Holland he told me: if you sell me Klinsmann I'll give you a sum close to 15 billion lire, which in 1990 was a big sum.
"But how could I, as an Inter fan, born with these colours? I always said no to the requests that came to me, my pride took precedence over money. Matthaus told me after the Uefa Cup with Roma that he wanted to go to Real Madrid. I told him: let's adjust the salary, but you can't leave Inter."
Suning have made it clear repeatedly that they have no intention of selling the club and are committed to their project.