Inter Happy With Bidding War Building For Andrea Pinamonti This Summer, Italian Media Report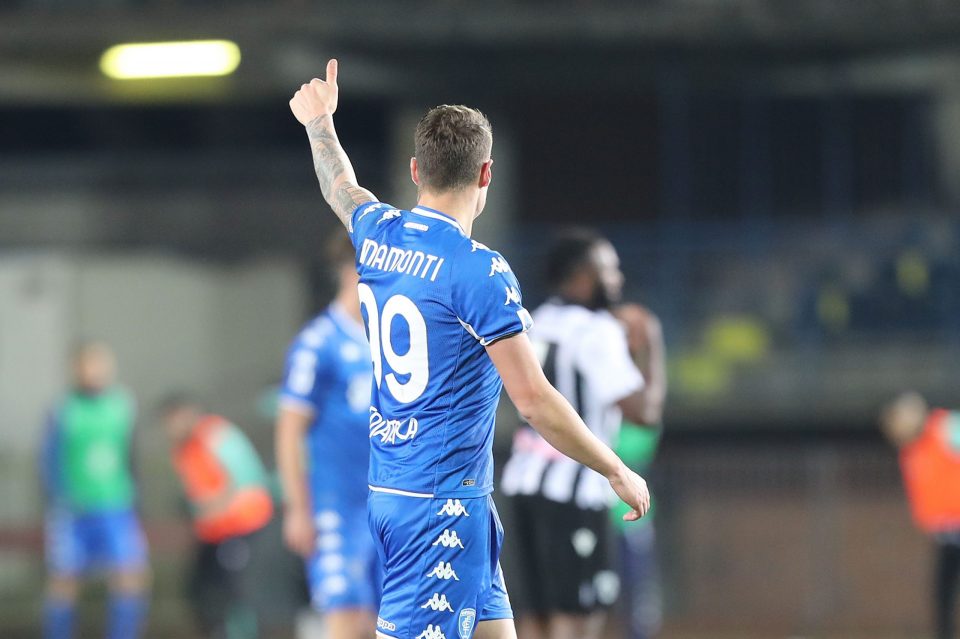 Inter are pleased that a number of clubs are fighting to sign Andrea Pinamonti this summer as they hope it will drive up the price tag, according to a report in the Italian media today.
As has been reported by La Gazzetta dello Sport today, the four clubs that are the most serious about signing the Italian striker are Monza, Salernitana, Atalanta and Fiorentina.
Monza are the team that have gone as far as to offer €15 million as well as some bonuses but Inter are holding out for €20 million and it seems the Brianza may not go any higher.
Inter have a decision to make in regard to the pace of any potential transfer. If they sell him by June 30 they load the proceeds and any capital gain onto the 2021/22 season budget.
If not, it becomes part of the accounts for the 2022/23 season instead.