Inter CEO Beppe Marotta: "Unprecedented Season, We'll Need A Big Squad, Sustainability Is A Model For Everyone"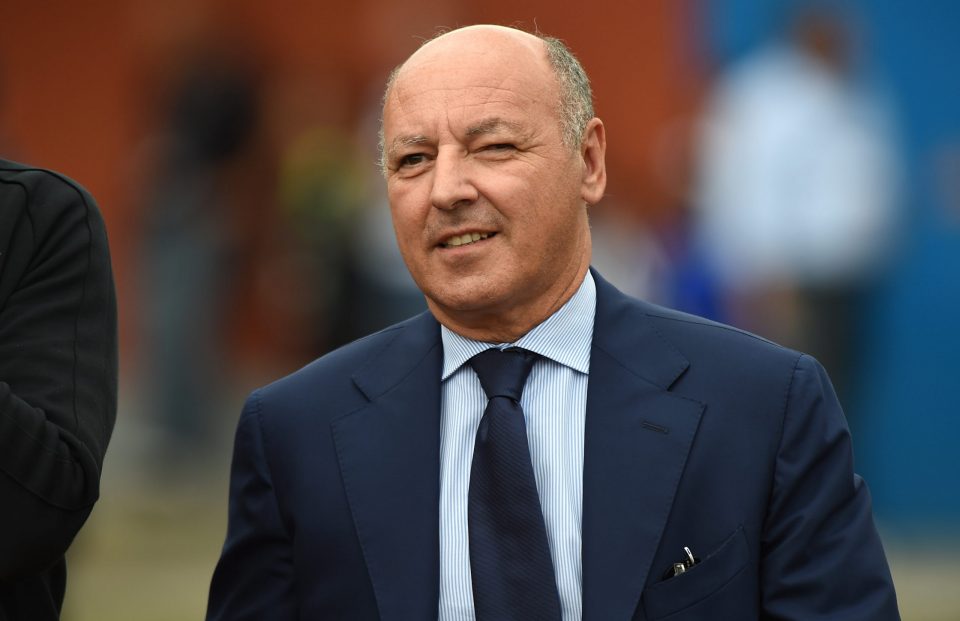 Inter CEO Beppe Marotta has said that Inter will need a big squad for the upcoming season and sustainability is a model for more clubs than just Inter, according to a report in the Italian broadcast media.
Speaking during an interview with Radio Rai, via FCInternews, Beppe Marotta first spoke about the fact that this upcoming season will have an unusual calendar thanks to the 2022 World Cup in Qatar being held in the winter months.
The season is starting earlier than normal and finishing later than normal to accommodate the tournament. The CEO says that it affects transfer business as clubs will need a lot of squad depth.
"Next season will be an unprecedented season, never in history have we witnessed such an unusual season. By November 15 there will be 15 games to which the Champions League matches must be added. 
"It is clear that the objective will be to take this anomaly into account in the preparation phase. Then there will be a rest period, except for the national teams that will have to face the World Cup. 
"You have to have a very big squad, because the compression of games can lead to many injuries. To these must be added the commitments of the national teams. The squad must be very large, that's for sure."
Beppe Marotta also talked about the transfer market in relation to the financial situation at the club and he made it clear that lots of clubs, including Inter, need to be focusing on sustainability during the summer.
"In the first four matches we will have to be good at managing the still open market. There will be agents who might come and complain. We will have to be good at dealing with these four games, where there could also be problems with players. 
"Sustainability must be a model not only for Inter, but for all Italian football. Our championship must recover its values after a big financial contraction. We must control costs and be sustainable."
Last season was the first Serie A campaign without a symmetrical calendar and the new fixtures were released today.
"Last year we experienced asymmetry for the first time, this year it will be a confirmation of that. We will have a thrilling end to the championship with some very tricky games, the hope is to get there in good shape and with a very respectable position in the standings. 
"It's nice for us to have the derby almost straight away, it will come soon but I think we will both be in the best condition at that time. We will have to make that an important point of the season."