Inter To Sign Paulo Dybala Whether Or Not A Forward Besides Alexis Sanchez Leaves This Summer, Italian Media Report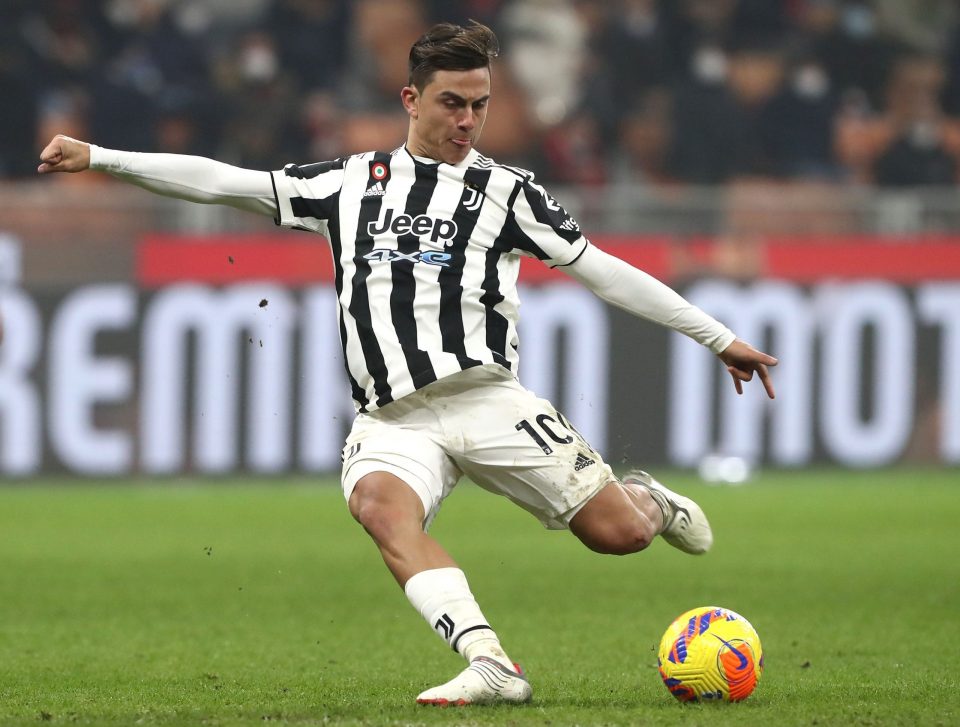 Inter will move to sign Paulo Dybala on a free transfer this summer regardless of whether or not a forward in addition to Alexis Sanchez leaves the club.
This according to Italian news outlet Il Giorno, who report that the Nerazzurri are prepared to have five forwards in their squad for the upcoming season, and that the departures of Sanchez as well as midfielder Arturo Vidal can make way for Dybala.
Sanchez's departure looks to be all but inevitable, whilst the imminent arrival of Romelu Lukaku on loan will mean that even with the Chilean gone, the Nerazzurri will have four senior forwards at their disposal.
However, with a long season ahead that will be made even more exhausting by the winter World Cup, the club are starting to strategize to have five high-level forwards in the squad to ensure there are always adequate options available to Simone Inzaghi.
To this end, the Nerazzurri are serious about signing Dybala and will do so even if neither Edin Dzeko nor Joaquin Correa are offloaded during the window, whilst the midfield will be reduced to six players from seven.