Inter Vice-President Javier Zanetti: "Respect For Andrea Ranocchia Who Knows What Nerazzurri Means"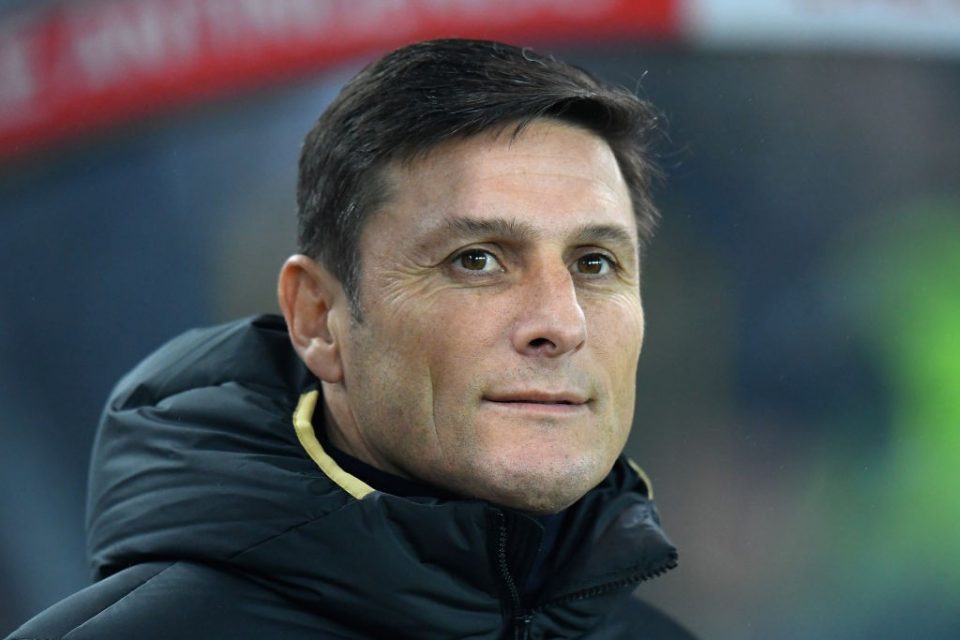 Inter Vice-President Javier Zanetti feels that departed Nerazzurri defender Andrea Ranocchia proved that he has a real understanding of what playing for the club meant in his twelve years.
Speaking at the "Champions Under the Stars" event, the Nerazzurri executive gave his thoughts on the departing defender, and wished him luck at his new club Monza.
Ranocchia has left Inter after twelves years at the club, making the switch to newly-promoted Monza on a free transfer after the expiration of his Nerazzurri contract.
The 34-year-old was not always a central figure for the Nerazzurri, but was always a player who could be relied upon and a positive dressing influence, and Zanetti thanked him for what he brought in his more than a decade at the club.
Ranocchia leaves having won the Scudetto and two Coppa Italia trophies within Inter, and will look to write one more chapter helping Monza in their first season in the top flight.
"I believe that the thing that needs to be understood is the basics and the values," Zanetti said, "that's what's fundamental. Because in the end end one can be good or not be good, but human values ​​make the difference."
He continued that "I think that when one is part of a group, of a team and represents a club like Inter, then they must understand the shirt they're wearing, know everything about the shirt they're wearing."
"We don't just talk about history because we won," the Vice-President explained, "because when I arrived they talked to me about the 'Grande Inter': Mazzola, Suarez, Facchetti, Burgnich."
"For me it's important because I had to understand where I was arriving," he said, "for me it was fundamental, and today's players must understand this as well."
"I always like to emphasize the human side and for this reason I have great respect for Andrea Ranocchia," he concluded, "I wish him good luck in his next adventure with Monza."
"Chi rappresenta l'Inter deve conoscere la storia e capire la maglia che indossa" ⚫🔵

Zanetti rivela: "I valori umani fanno la differenza. Un giocatore che stimo? Ranocchia" 🌟

E sul ritorno di Lukaku… 🔙🇧🇪 pic.twitter.com/wbb1qABIlg

— GOAL Italia (@GoalItalia) June 25, 2022