Napoli Striker Victor Osimhen: "Head Injury After Clash With Inter's Milan Skriniar Like A Near-Death Experience"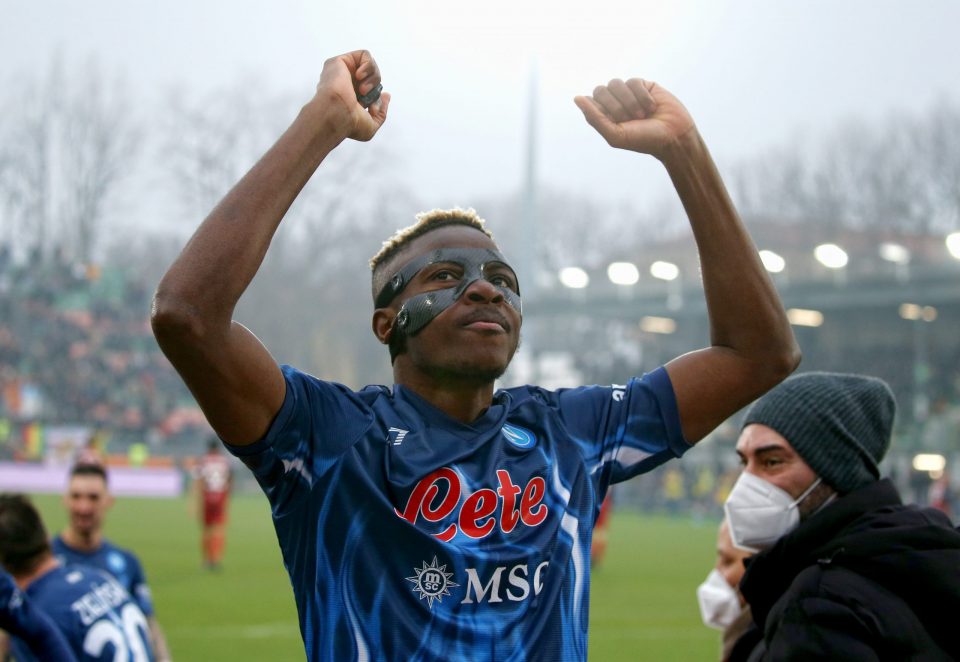 Napoli striker Victor Osimhen has opened up about the experience of experiencing a serious head injury following a clash of heads with Inter defender Milan Skriniar.
Speaking to Nigerian broadcaster Wazobia FM, the 23-year-old admitted that the injury felt like a near-death experience for him, but also stated that once he got over the initial shock all he wanted to do was make his return.
Osimhen had to come off the pitch during his team's Serie A clash with Inter in November, with the Nigerian quite visibly in some distress after he and Skriniar had gone to head the same ball.
Skull fractures required serious medical interventions and prompted real worry for Osimhen's future, but in the end the striker was able to put the injury behind him and make his return to help power the Partenopei to a comfortable top four finish.
"The injury that I experienced against Inter was like a near-death injury," the striker explained. "I'm the only one who really heard it, and I can only talk about how I I felt because it was my face and body."
"But having managed to stand without using the stretcher, walking off the pitch alone, I realized it was something I could handle," he continued. "When I got to the hospital, I told my doctor that I'd be out for two weeks at most."
Regarding the severity of the injury, Osimhen explained that "The X-rays showed that I had multiple bone fractures which they had to remove and repair inside my face."
"I have something like eighteen screws under my jaw," the Nigerian continued. "I've been through a lot – for so many nights I couldn't sleep, I was even unable to eat from the pain."
"But in the end I'm a lion and I know the kind of mentality I have," he reflected. "In my mind, I was already planning out my return after my surgery."