Romelu Lukaku: "Inter Is My Home, Thanks President Zhang, Want To Bring Joy To Fans"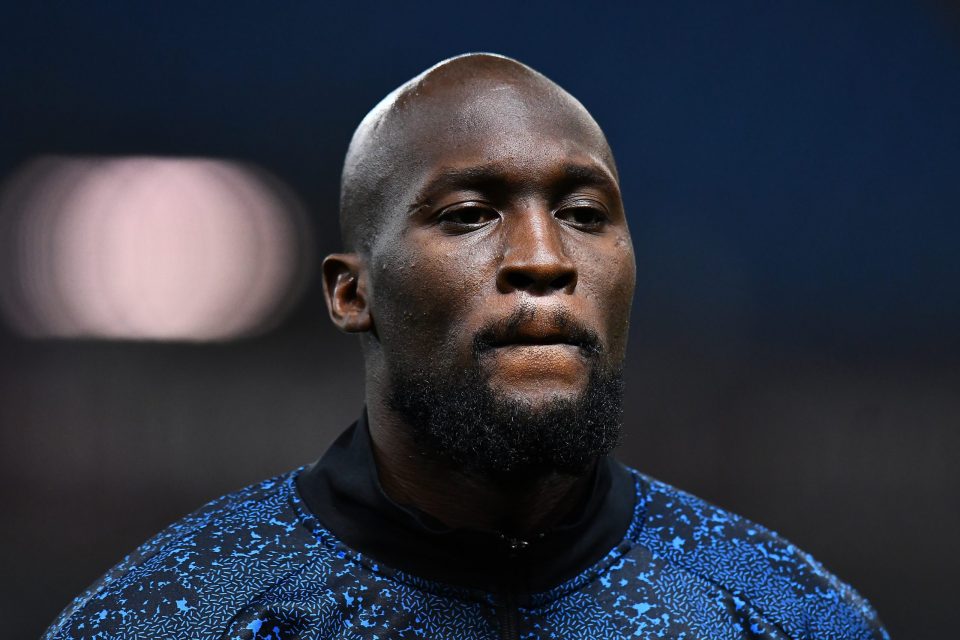 Romelu Lukaku is happy to have made the switch to Inter on loan from Chelsea, completing the return just one season after he left.
Speaking to the club's official social media channel, the 29-year-old gave his thoughts on the return, and promised to do everything he can to pick up where he left on and lead the team to success on the pitch so that fans can be happy.
Lukaku has been the driving force behind his own improbable return to the Nerazzurri, the the Belgian having never made any secret of his desire to play for Inter again.
Inter and Chelsea were able to agree terms on a paid loan deal to give the striker his wish, and now he feels that he is where he belongs once again.
Lukaku will wear the Inter shirt for at least one more season, and he couldn't be happier about it.
He said that coming back is "A strong feeling. The story I had a year ago with this team was beautiful, for me and for the fans."
"Inter have given me a lot and I hope to do even better than I did before," he continued.
"Now I have to work with the team and do the best that I can."
Regarding meeting up with President Steven Zhang again, he said that "We talked about many things, about how it perhaps seemed impossible to come back here but then we did it, and I have to thank him for pushing and believing it could be done. We did it and I'm really happy."
Lukaku said that he feels that he's "Back home. My family really enjoyed being here in Milan, with the fans and my teammates."
"Everyone helped me out from day one," he continued. "I didn't sell my home when I went to England and that means something. I'm happy, I just want to get back on the pitch with the guys."
Regarding what convinced him to push for the return, Lukaku named "The fans, my teammates, and the opportunity to work with the coach."
"We stayed in touch throughout last season," he went on, "he is doing well with the team and I want to help him to do even better."
Asked how much he wants to work with coach Simone Inzaghi, the striker said "A lot, because last year they played at a high level. It's too bad they missed out on the Scudetto, but they won two trophies and there was significant growth."
"We have to keep going like this," he went on. "Now is the time to prepare at our best for a season in which we want to continue on the path we're already on."
Regarding messages from old teammates, the Belgian said he's heard from "Virtually everyone, and I thank them. I wanted to come back, and they pushed for me to come back. They're like family, they're my brothers."
When it was pointed out that he had an impressive goal tally in his first spell with the Nerazzurri, Lukaku replied "Yes, but I'm not an individually-oriented player, I always put the team first."
"I want Inter to win and I'll do everything for it on the pitch," he added.
Closing with his message to the fans, the 29-year-old said that "I'm happy to be here, and I want to give joy to the fans and my teammates."