Alfredo Pedulla: "Paulo Dybala Has Agreement With Beppe Marotta But Getting Tired Of Waiting For Inter's Offer"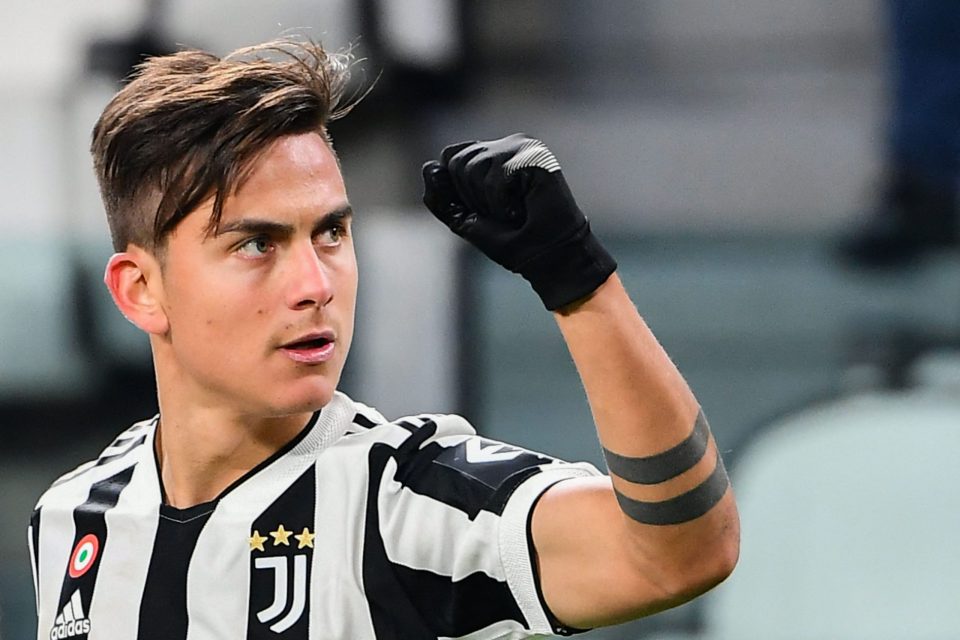 Paulo Dybala continues to have a personal agreement to join Inter this summer, but he is growing increasingly impatient for the Nerazzurri to make their offer.
This according to SportItalia transfer market expert Alfredo Pedulla, who reported live on air that the Argentine has been waiting for the past several weeks for the Nerazzurri to wrap up his signing but that he is losing patience.
Inter have been strongly linked to Dybala on a free transfer for some time, and even looked to have been on the verge of signing him at one point last month.
However, changes in circumstances, and particularly the signing of Romelu Lukaku back from Chelsea on loan, have made things less straightforward for them in their pursuit.
The Nerazzurri are still targeting the 28-year-old, but getting themselves in a position to complete a deal is tricky, and the player may not wait around forever.
"Dybala's been waiting for Inter since the end of May," Pedulla reported, "there's a pact, an agreement between Marotta and Dybala, regardless of misunderstandings with Antun."
"Marotta promised him that he would bring him to Inter," he continued. "Dybala's becoming tired of waiting but he's still waiting for Inter, he'll inform Inter of any other offers that arrive."
"There's talk Milan, but now that's just a suggestion," Pedulla said of links between Dybala and Inter's city rivals.
"Dybala had had guarantees from Inter before the arrival of Lukaku," he noted. "Dybala is waiting because he made his choice. Inter's offer was there, it's a clear fact, they were ready to sign him on wages of €6 million net per season plus €1 million in add-ons."