Ex-Inter Striker Bobo Vieri: "Pinamonti Could Be A Revelation In Serie A Next Season"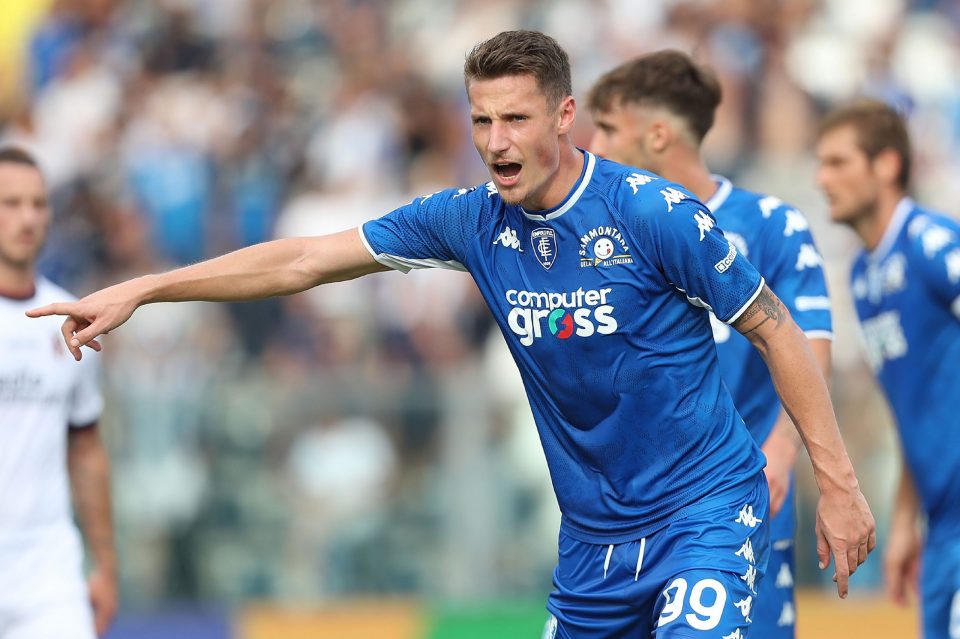 Former Inter striker Bobo Vieri has said that Andrea Pinamonti could be the revelation of Serie A next season if he moves to Atalanta, according to a report in the Italian media.
Speaking during an interview with La Gazzetta dello Sport, Bobo Vieri put a lot of faith in Inter youngster Andrea Pinamonti who looks like he could be on the way to Atalanta this summer.
Bobo Vieri was asked who could be the revelatory striker in Serie A next season and he chose Andrea Pinamonti, with the caveat that he will have to play enough games with La Dea to carry it out.
"It could be Pinamonti, but I suspend judgement: he has to play a lot and if Zapata remains at Atalanta it won't be easy, unless Gasperini makes them play together."
It seems that Inter and Atalanta are close to coming to an agreement for the transfer of the payer that got 13 goals whilst on loan at Empoli last season.
Inter are trying to get a fee of €20 million for the Italian striker who is now 23 years old.