Henrikh Mkhitaryan: "Want To Leave My Mark On Inter's History & Help Win The Serie A Title"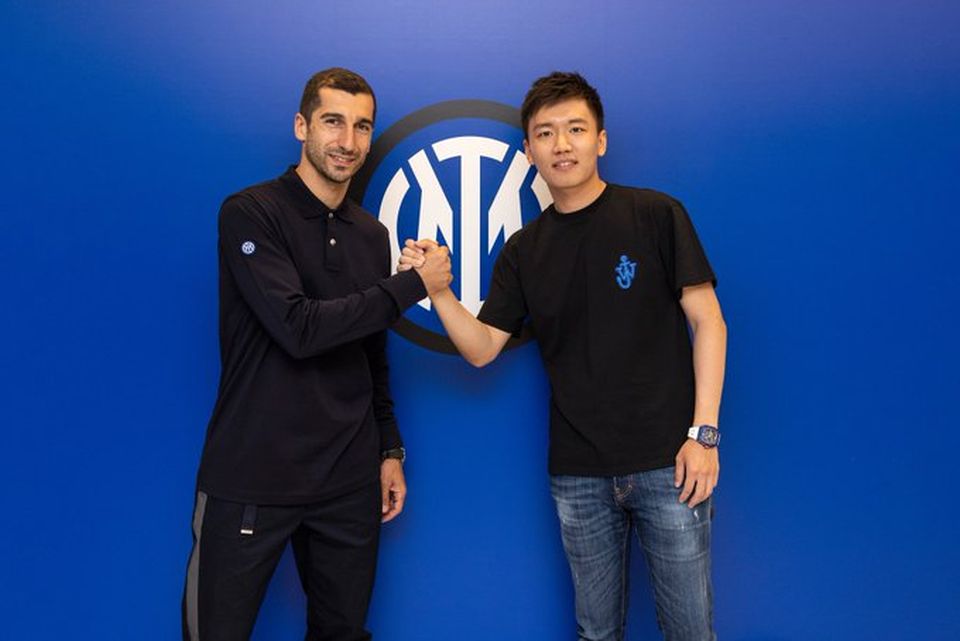 Henrikh Mkhitaryan has officially made his move to Inter, and he is looking forward to doing everything he can to cement his place in Nerazzurri history.
Speaking to the club's official social media channel, the 33-year-old gave his thoughts on what the move means to him and expressed his excitement at starting his adventure in an Inter shirt.
Mkhitaryan spent the past three seasons at Roma, but the Armenian decided that it was time for a new adventure, and he comes to Inter to play for every trophy both domestically and in Europe.
The Nerazzurri will hope that they can get the best form out of the midfielder, who has also shone for the likes of Borussia Dortmund, Manchester United, and Arsenal prior to his move to the Giallorossi, and he is motivated to do everything he can to give it.
"I'm delighted," he said of the move, "I feel really good. I'm happy to be an Inter player and I can't wait to start training with the team and playing in the Inter shirt."
When asked about the fact that he's often saved his best performances for matches against his new club, he said that "I don't know why, but I've managed to play very well against Inter."
"I've scored and provided an assist," he continued. "It was great to face the Nerazzurri, but now I can't wait to play and score in this shirt."
"I always dreamt of playing in the most important leagues in the world," the Armenian added. "I'm happy that I've already spent three years in Italy, and now I'm proud to be an Inter player."
He noted that "There are children that look at me and have the same dream I had. They want to be part of Serie A and I hope to be an example for them."
Of Youri Djorkaeff, a legendary former Inter midfielder who had Armenian roots, Mkhitaryan said that "Djorkaeff was one of my idols; when I was young, I always used to follow him, and I also have a photo with him."
"Youri was an exceptional player," he continued, "he scored many goals at Inter and left his mark on the club's history. I also want to leave a mark and win trophies with this team as we look to achieve our objectives."
Of Nerazzurri coach Simone Inzaghi, Mkhitaryan said that "We've talked and I'd like to thank him for his words. We'll need to work together, and I want to show that I'm here to play and help the team. After all, the most important thing is to manage to win together."
"Obviously, I can't wait to get going," the 33-year-old closed.
"I'd like to thank the fans for the support they've shown me and the messages I've received," he said. "We look forward to seeing them at the stadium with the aim of winning together."