Statistical & Tactical Analysis Of How New Signing Romelu Lukaku Will Fit Into Simone Inzaghi's Inter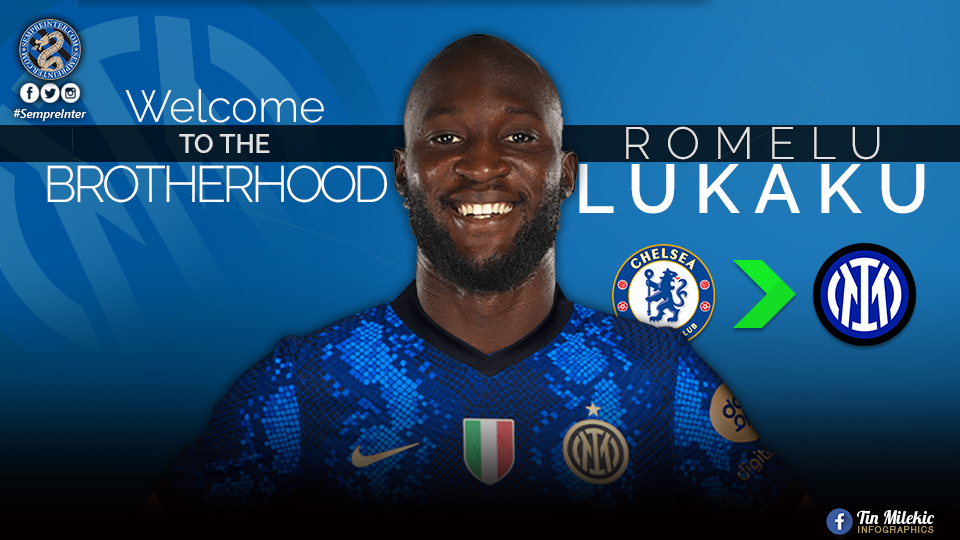 This series takes a look at the latest signings and statistically analyzes those individuals' contributions and how they compare to the current squad.
The '22 transfer season has been open for a little while now, but Inter Milan finally got the ball moving with the return signing of Romelu Lukaku on loan from Chelsea.  
Seeing that we have previously compared Lukaku to Edin Džeko last season, we will be revisiting that comparison, but with a slight twist to our regular format. 
Instead of just comparing the last season's stats for both players, we'll be looking over the last two years.  The idea is to see Lukaku's slip in form last year but also what he was previously able to accomplish with us as well.  
Like in the previous article, we will focus on both target-man's shooting and chance-creating, as well as their abilities on the ball: aerial-winning, possession, and passing. 
FBref.com was sourced for these stats and are provided in either "per 90 minutes" or as an overall percentage.
Check Out LV Bet Online Casino
Goal Contributions:  Last year, Lukaku provided 11 goals and no assists, averaging to a disappointing 0.4 per game, compared to Džeko's 14 goals and 7 assists, averaging to a respectable 0.69 per game. 
For reference, the 2020/21 season stats were Lukaku's 26 goals and 11 assists at 0.87 per game versus Džeko's 7 goals and 3 assists at 0.49.  
Their non-penalty expected goals and assists ("npxG+xA") last season were Lukaku's 9 to Džeko's 17.7, or 0.51 per game to 0.65. 
This is obviously a big drop from Lukaku's last season with us (25.9 or 0.81 per game), however, Džeko actually greatly improved his game: expected contributions fell a little bit, from 0.72 to 0.65, but his actual contributions went from 0.49 to 0.69.  We actually hoped for this improvement from Džeko in last year's article; well done.
Lukaku's shots-on-target also fell last season, from 1.36 per game to 0.91, while Džeko improved here as well: from 1.17 to 1.31. 
It's the same story for their shot-on-target percentages too: Lukaku's 47% dropped to 35.9%, while Džeko went from 34.3% up to 41.2%.  Good on you, Džeko.
As mentioned last year, both are 6'3" (192cm) and so their aerial-duels are important.  Their success here is actually inverse to the shooting stats: Lukaku went from 1.16 aerial wins per game up to 2.71, and a success rate of 37.4% up to 49%, while Džeko went from 4.53 per game down to 3.47 with a success rate of 63% down to 54.3%. 
Džeko is still the clear aerial duelist here though, just like last year.
Passing:  While not the most important aspect for front-men, it is still relevant that they receive passes well and can pass the ball off to create chances or give someone with a better opportunity the chance to score.
Simply put, they both improved in completing passes from the previous year: Lukaku from 72.5% to 73.1% and Džeko from 66.9% to 70.9%.  
Successfully receiving passes was another downfall for Lukaku though: going from 59.5% down to 47.7%, while Džeko greatly improved from 59.9% up to 69.3%.  Well done Džeko, again.
So, as mentioned in last year's article, Edin Džeko would have needed to put in 1000 more minutes to match Lukaku's 2020 season with us and he did in fact do that.
Unfortunately, as was also expected, he fell short of Lukaku's impressive 37 goal involvements (Džeko had 21 last year) and we were right to say we would've needed a second Džeko.
However, it must be said that Džeko's signing has to be seen as a success; we really couldn't expect him to fill Lukaku's shoes and he provided the stop-gap we were needing. 
That being said, hopefully the return of Lukaku can be a return of form for the big Belgian.  Having Džeko as a backup to Lukaku could be the pairing we needed in 2020/21. 
Sad it is only a temporary loan, but we'll have to see what magic Lukaku and CEO Beppe Marotta can pull out of a hat next season.
For now, we can all be happy, hopeful, and welcoming.