Italian Media Brand Arturo Vidal's Time At Inter A "Waste Of Money"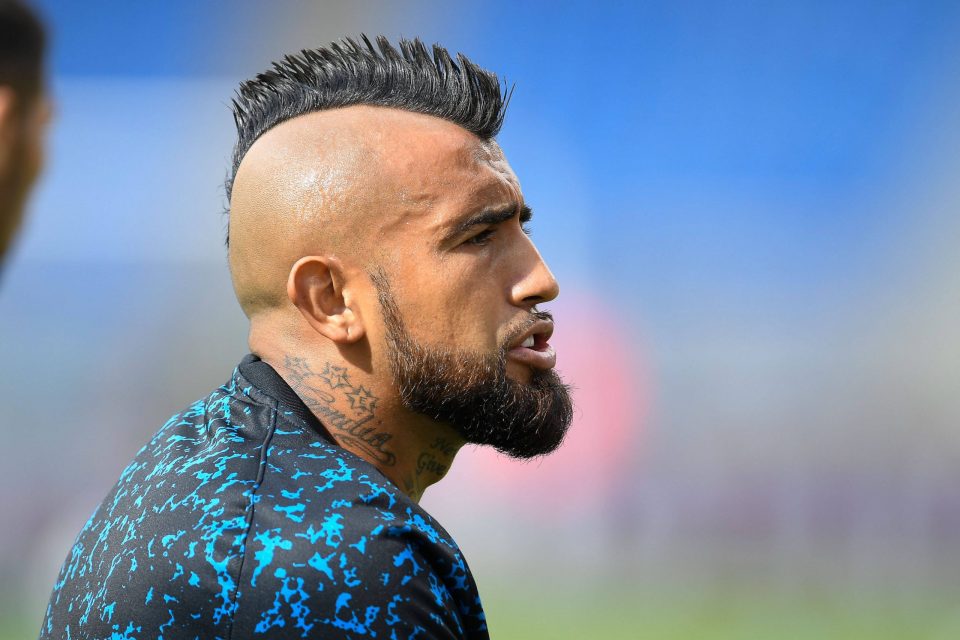 Midfielder Arturo Vidal's two seasons at Inter rarely saw the Nerazzurri get their money's worth, in the view of Italian media.
This according to today's print edition of Milan-based newspaper Il Giornale, who describe the signing as a "waste of money" for Inter, and suggest that he leaves as a legacy of former coach Antonio Conte that is far from positive.
Vidal arrived from Barcelona in the summer of 2020, then aged 33, and there was little doubt about the Chilean's quality considering he is one of the most decorated midfielders in European football of his generation.
The former Bayern Munich and Bayer Leverkusen man had won three Serie A titles with Conte at Juventus, and an additional one under Max Allegri, and the coach felt that Vidal was the right player to add a touch of experience to win the Serie A title.
Conte did deliver Inter their first Scudetto in eleven years in his second season in charge, but in truth Vidal did not play that much of a role, with the highlight being his performance and goal in a crucial 1-0 in a victory over his old club Juventus.
In his second second in a Nerazzurri, Vidal failed to do what he had done at the Bianconeri and help guide the club to the title in the immediate aftermath of a departure by Conte.
The Chilean showed very sporadic flashes of his undeniable class under Conte's successor Simone Inzaghi, but was not a first-choice member of the starting eleven despite being one of the club's highest earners.
Now, as has been anticipated for a very long time, Vidal will leave Inter after two seasons, having won the Scudetto, the Coppa Italia, and the Supercoppa Italiana, but not really having been a key player in any of those trophy successes.
Considering the financial effort that the Nerazzurri had made to sign the 35-year-old at Conte's urging, the sense is that his time at the club has been far from the wisest use of money especially considering the tight financial restrictions at the club, and not one of Conte's better decisions.