Andrea Ranocchia Bids Farewell To Inter: "These 11 Years Have Made Me Improve As A Man"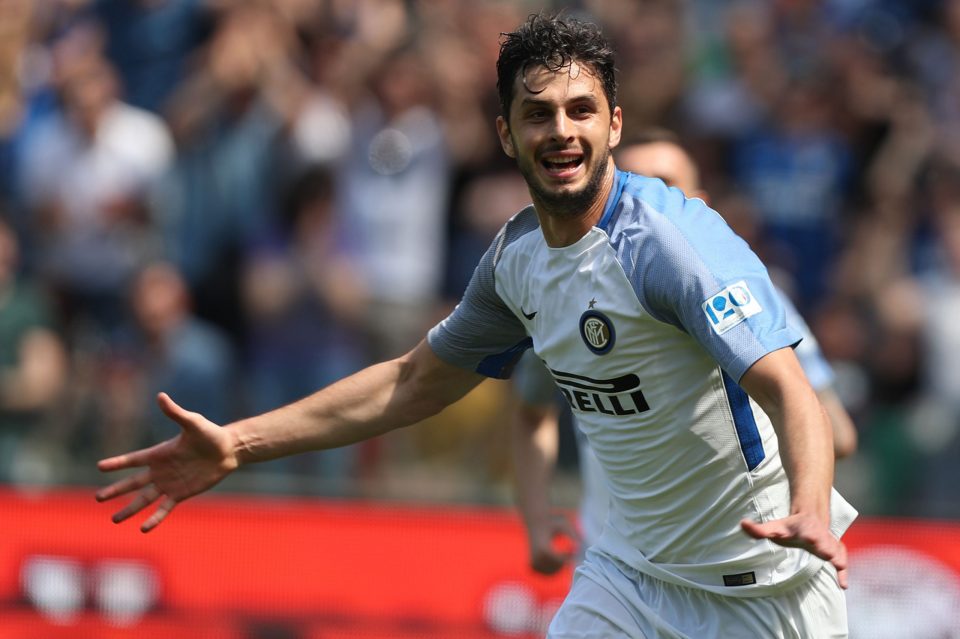 Andrea Ranocchia has shared a farewell message with the Inter fans after agreeing to join Monza on a free transfer, according to a report on social media.
The Italian defender took to social media to thank the fans for their support during his time at the club and to reflect on the 11 years that he has been on the books with the Nerazzurri.
Andrea Ranocchia signed for Inter in 2010 from genoa, having just spent the last two seasons on loan at Bari.
He has ended up making an impressive 170 appearances for Inter and has scored nine competitive goals in the process.
He explained that his time at the club has made him a better man, saying: "Thanks to all my teammates who in these 11 years have made me improve as a man and a player and made them unforgettable," Ranocchia said.
"Thanks to all the coaches and their staff. Thanks to all the people who have worked and who work in this wonderful club. Thanks to the fans in Italy and around the world who have shown me affection and closeness.
"Thanks to the guys at the Curva Nord who have always supported me. Thanks to the club that has shown me confidence at all times."
He had special thanks for former Inter president Massimo Moratti who brought him to the club as well as current president Steven Zhang who has been in charge during the Scudetto win and two more trophy wins.
"Thanks to President Moratti and his family for bringing me to Inter. Thanks to Steven Zhang for giving me the chance to win a Scudetto and other trophies with these colours," he said.
"Thank you to my family Giulia, Lorenzo and Adele Luna because without them it would have been a different story. Thank you Inter! It's been a great journey! I love you!"
Grazie a tutti i miei compagni che in questi 11 anni mi hanno fatto migliorare come uomo e calciatore e li hanno resi indimenticabili.

Grazie a tutti gli allenatori e ai loro staff.

Grazie a tutte le persone che
hanno lavorato e che lavorano in questa società meravigliosa
… pic.twitter.com/JVQiK2tb0k

— Andrea Ranocchia (@23_Frog) July 7, 2022