Italian Journalist Alberto Cerruti On Inter Coach Simone Inzaghi: "One Year Can Go Wrong, Two Cannot"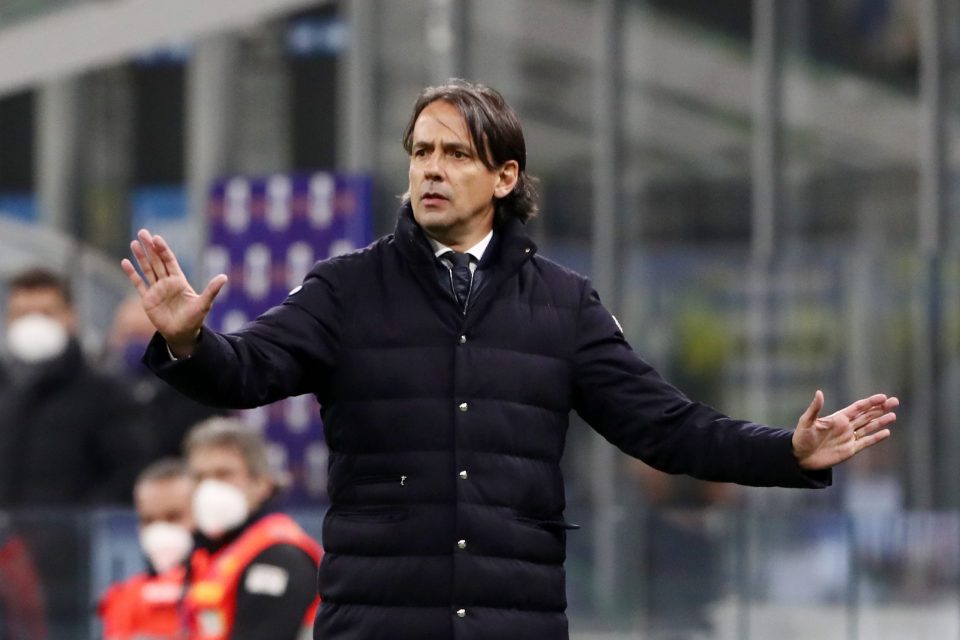 Italian journalist Alberto Cerruti has suggested that Inter boss Simone Inzaghi must have more success this season than he did last season, according to a report in the Italian media.
As was said by the journalist whilst writing for Calciomercato.com, the excuses that could be used by Simone Inzaghi last season to cover any shortcomings do not exist this season and the level of ambition must be higher.
The first example that the journalist used is that Simone Inzaghi no longer has a squad that has been suddenly weakened by the departures of Romelu Lukaku, Christian Eriksen and Achraf Hakimi.
"The excuses are over. One year later, Simone Inzaghi is no longer making his debut on the bench of a big one, but above all he is no longer leading a team weakened by the departures of Lukaku, Hakimi and Eriksen.
"The new Inter team that will appear in the league has Lukaku back, and with him other reinforcements of certain quality and usefulness.
"With or without Dybala, and waiting to know who will start and finish in defence, the Nerazzurri coach cannot complain and in fact he did not complain at the start of the new season, saying straight away that the team is complete and can play on all fronts. And if he says so, it is right to believe him."
He went on to explain that with the current quality of the squad in mind, Inter simp;y must be aiming higher than just winning two domestic cups next season. The Scudetto has to be the target as the Champions League would still be a step too far.
"For this reason, a year after winning the Coppa Italia and the Italian Super Cup, both against Juventus, Inter can and must aim at the big target, which for the moment cannot be the Champions League, but must return to being the Scudetto.
"If everyone has said and written, us among them, that Milan achieved an unexpected success, because they were not the strongest team, indirectly we admit that it was Inter who paved the way.
"One year you can make a mistake, two can't. And so, if everyone now says that Inter are stronger than before, they can no longer be content with winning two domestic cup."