Inter Coach Simone Inzaghi: "We Have Several Great Forwards, I Could Even Play Three Up Front"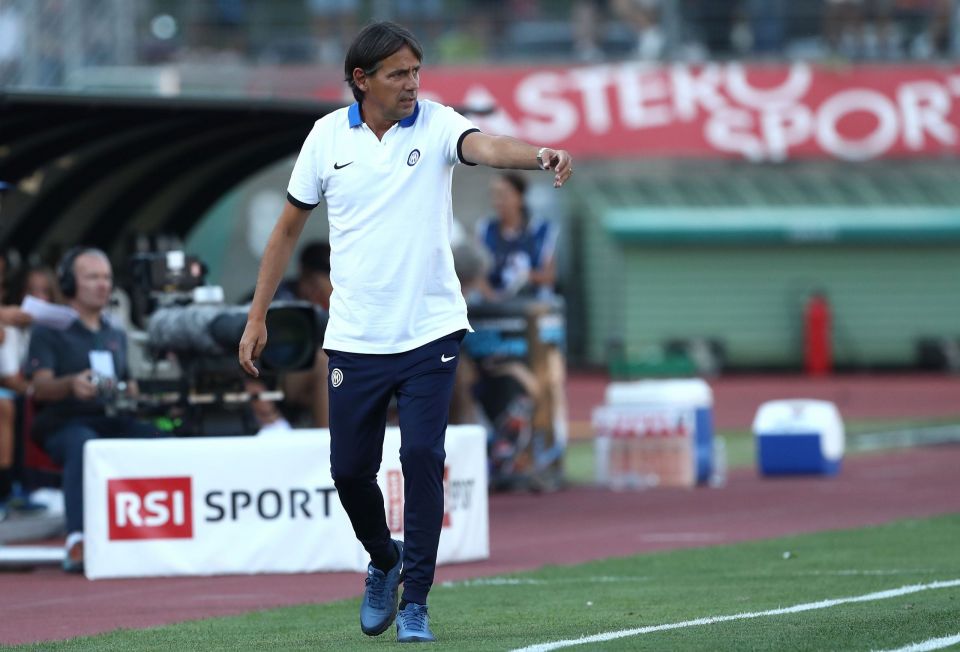 Inter head coach Simone Inzaghi is pleased with the attacking options that he has in his squad, and feels that it's not out of the question that he could experiment with an attacking trio.
Speaking to InterTV following the team's 4-1 win over Lugano in their first friendly match of the preseason, the coach gave his thoughts on the tactical tweaks available to him.
At present Inter have five senior forwards in the squad, with Romelu Lukaku having joined the likes of Edin Dzeko, Lautaro Martinez, Joaquin Correa, and Alexis Sanchez in attack.
Sanchez is heavily linked with an exit during the summer transfer window and there have also been some transfer rumours around Dzeko and Correa, whilst Paulo Dybala is still a target.
Whatever happens before the window ends, however, Inzaghi is sure to have a strong complement of attacking players at his disposal, and despite the fact that he almost exclusively played a formation with two strikers last season, some tactical switches are not unthinkable.
"I'm lucky to have a team who are ready to do well," he said. "As we saw in the second half, by changing the system, we continued to play well."
"We're fortunate to several great forwards available at our disposal," he continued, "so from time to time we could even play three at once."
Of the win over Lugano, the coach said that "It was the first official match, we were facing a team that will start their season in four days, and were more advanced in terms of fitness than we were."
"The boys did well to play a serious and organized match," he said. "I'm satisfied, while also knowing that we still have to work hard to improve our condition."
"Both the first and second halves were good," Inzaghi continued.
Of the performances by some Primavera players, he said that "These are guys who've worked with us in these four or five days. They gave us a lot, tomorrow the other eight or nine players who've been away with their national teams will be back and we'll have a full complement."