Inter Defender Danilo D'Ambrosio: "Romelu Lukaku Back With The Same Hunger As Ever, Hope Milan Skriniar Stays"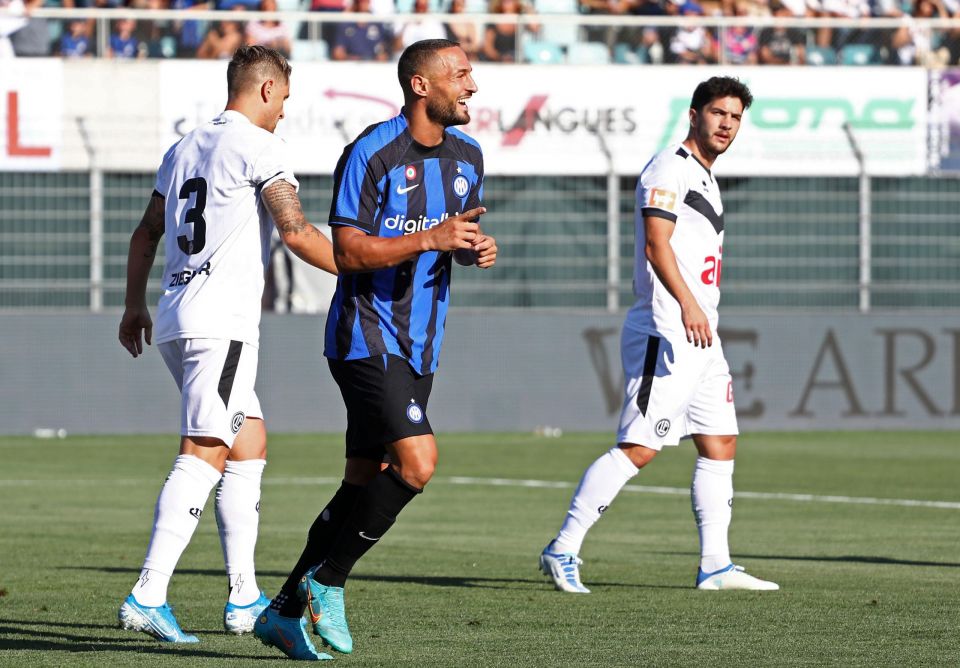 Inter defender Danilo D'Ambrosio feels that striker Romelu Lukaku has arrived at Inter with a real desire to get back to his best and help the team as he always has.
Speaking to a press conference after the team's friendly win over Lugano yesterday, as reported by FCInterNews, D'Ambrosio gave his thoughts on the Belgian's return from Chelsea on loan, and also expressed the hope that Milan Skriniar stays at the club.
Lukaku is back at Inter after one season away and has now gotten back onto the pitch for the first time since the end of the 2020-21 campaign, with the 29-year-old starting the friendly clash with Lugano.
Fans will be pleased to see the striker back in a Nerazzurri shirt and also hoping that he can pick up right where he left off when he powered the team to the Scudetto, and D'Ambrosio believes that the motivation is there.
"Lukaku returned in the spirit of sacrifice," the defender said, "we've found him to be just as we left him, with a desire to win and to give the fans something to cheer about along with the rest of the team."
Asked if he thinks Inter are stronger now with Lukaku back, D'Ambrosio replied "No, we all start in the same positions as ever. Other teams have also strengthened, and another side starts the season with the Scudetto on their chests."
Asked about rumours of Skriniar leaving, he said that "Milan has grown a lot like everyone else has, thanks to his individual effort but also to the team that has helped us as individuals, and as a team we've achieved many goals."
"I hope that Milan does not go away and that the core of the team remains because we have great players," he continued.
Asked how he spoke to Lukaku on the Belgian's return, D'Ambrosio said that "I told him welcome back, I could see that he cared about the team and the fans."
"He left great memories here but that's in the past and now it doesn't matter anymore," he added.
And as far as his words to other new signings, D'Ambrosio said that "I've been here longer than anyone else with Samir, I told them that there are many players who want to wear this shirt and every day you have to prove that you deserve it."
"Asllani is young," he continued, "let's give him time to grow and make his way in the team. He's a great signing as are the rest."
And when asked if he'd like to end his career at Inter, D'Ambrosio stated that "It's still early, it's true that I have some grey hair but it's too early to think about that."