Is Inter Milan's Squad Strong Enough To Compete For Another Serie A Title?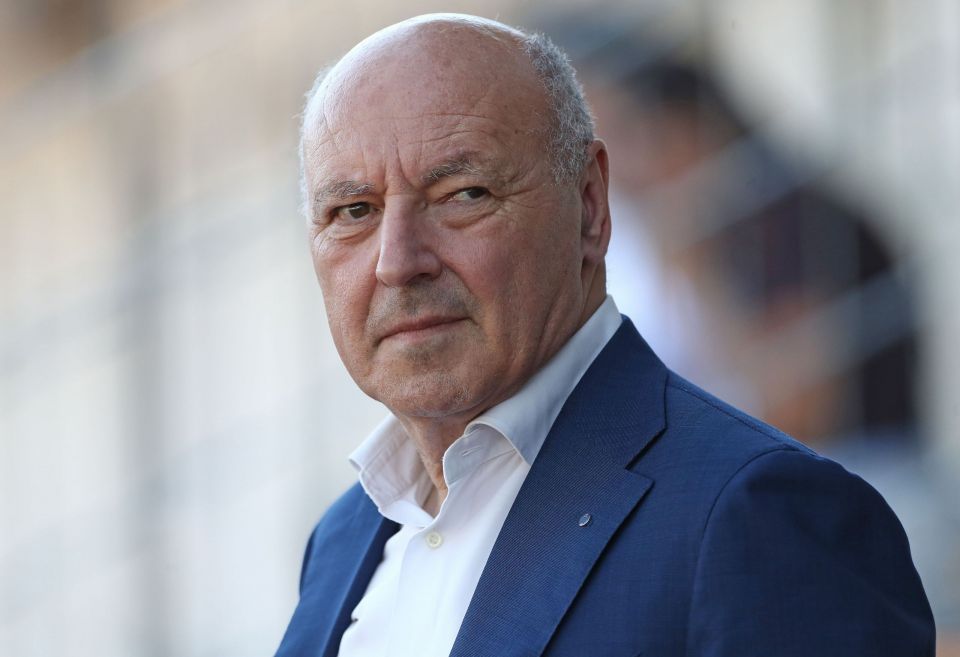 Last season would have been a campaign that hurt for Inter Milan, as they were forced to hand the Scudetto title to their fiercest rivals- AC Milan.
However, the club have wasted little time in trying to get back on track next season, as a huge summer of transfers in Serie A only whets the appetite for what should be a captivating campaign in the Italian top-flight in 2022-23.
But, is Inter Milan's squad strong enough with the signings that they have already made to compete for the top-flight title next season?
Where Were Inter Weak Last Season?
It's hard to pinpoint exactly where Inter were weak in the 2021-22 season, as they actually scored more goals and conceded fewer than they did in their title-winning campaign in 2020-21.
Inter scored a league-high of 84 goals, and conceded the second-fewest number of goals with 32. While the club eventually came up short in the league, they were able to celebrate success in the Coppa Italia, while they also enjoyed a decent run to the round of 16 in the Champions League too.
However, the big factor that contributed to Inter not winning the league in 2021-22 was the draws that they picked up.
In total, they drew nine times in 2021-22, which was two more than they managed in the previous season.
It could be argued that their weakest position towards the end of the campaign was actually creativity towards the end of the campaign, as they failed to break down opponents like Torino and Fiorentina.
Wins in those fixtures would have put them on the brink of Serie A glory, but instead they were left to rue missed opportunities.
Goalless draws against Atalanta and Genoa on the road were also damaging in the middle of the season, and they lacked attacking quality from the bench following the departure of Romelu Lukaku.
What Have Inter Amended So Far This Summer?
It has already been a busy summer of activity at the San Siro this summer, with the biggest addition to their squad coming in the form of the returning Romelu Lukaku.
After a dismal year back in England football with Chelsea, the Blues record signing has returned to the San Siro on a year-long loan worth a fee of £8 million.
His return will be a welcome boost to the forward options available at the club, as he was a sensational two-year stay at the club.
Plus, he always seems to deliver with Belgium national team, and with his side high on the FIFA World Cup betting odds it is possible that Romelu steps up his form this season to be ready for the big tournament.
The forward scored an impressive 47 goals in 72 league games with Inter, and managed to record 64 goals in 95 games.
His relationship with Lautaro Martinez was a key factor in their title-winning campaign, and a return to that dynamic immediately makes them leading contenders for the league title in 2022-23.
Inter have also addressed defensive issues, with a loan move for Raoul Bellanova and a permanent move for full-back Robin Gosens.
The latter could be an important part of the team in the upcoming season, as he will add a different avenue for building attacks.
The German was a free-running full-back during his time with Atalanta, and was one of the standout attacking outlets for the national team back at EURO 2020 last summer.
Issues surrounding lack of creativity have also been addressed with moves for Henrikh Mkhitaryan and Joaquin Correa officially signing for Inter ahead of this season having been on loan last season.
While, the Armenian looks set to play a role from the bench, the £25 million move for Correa could mean he will be a vital part of Simone Inzaghi's attacking plans for the forthcoming season.
The former Lazio star scored six goals in 36 games in all competitions last season on loan with Inter.
However, it doesn't seem as though Inter are done with their spending just yet, as they are still working on a deal to bring Paulo Dybala to the San Siro. But, they do face competition for his signature from Manchester United.
And just this week they confirmed the signing of Andre Onana, the goalkeeper from Ajax, who is finally be a replacement for Handanovic, who is getting closer to retirement.
Who Will Inter Be Fighting Against?
It could be a very interesting title race in Italy next season, with a number of contenders likely to be in the hunt for Serie A's top prize.
AC Milan will believe that they will have strengthened well enough to mount a solid defense of their crown, while Napoli and Roma are likely to be back with strong bids.
However, the latter two will likely be targeting a place in the Champions League more so than the title.
The biggest competitor looks set to come in the form of Juventus, who are quietly building a team that looks formidable.
The January addition of Dusan Vlahovic was exciting, but the recent free additions of Angel Di Maria and Paul Pogba only adds even more quality.
Defensively they still look in the market for a new defence, as Giorgio Chiellini has already departed, and Matthijs de Ligt looks to follow suit.
Especially after Napoli's Kalidou Koulibaly looks set for a move to Chelsea.