Inter In Talks To Extend Milan Skriniar's Contract & Looking For Low-Cost Replacement For Andrea Ranocchia, Italian Broadcaster Reports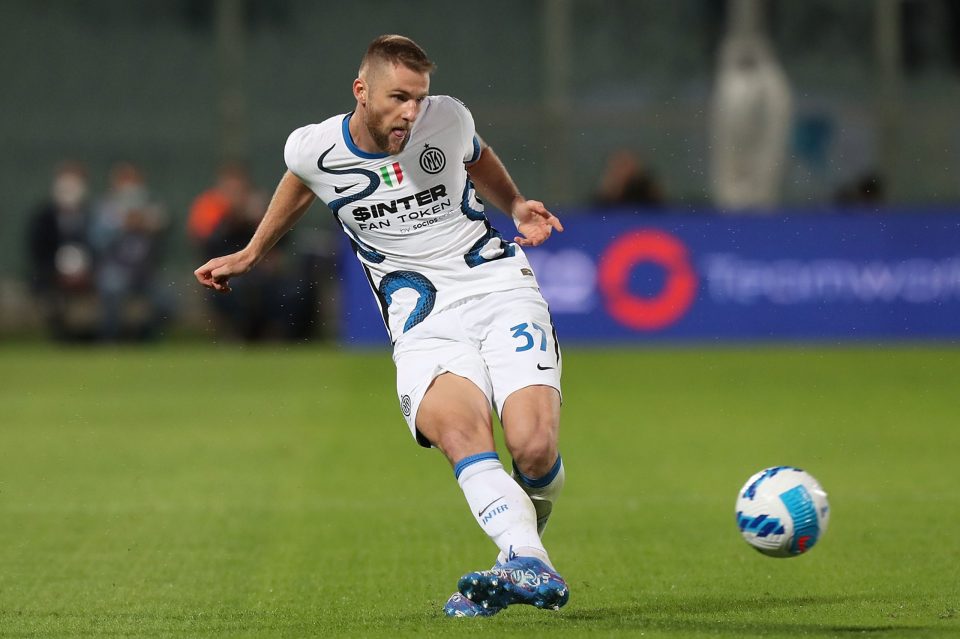 Inter are in talks to extend Slovakian international defender Milan Skriniar's contract, and will look to sign a low-cost replacement for Andrea Ranocchia rather than trying to replace the Slovakian.
This according to Italian broadcaster SportItalia, who report that the Nerazzurri do not feel that the Slovakian can be replaced now that they have missed out on Torino defender Bremer, and so their intention is to keep him and reinforce the defense with a lower-cost player.
Inter had looked set to sign Bremer which would have opened the door for a big money sale of Skriniar to Paris Saint-Germain, but then Juventus hijacked the deal for Bremer with a much larger offer.
The Brazilian had been virtually the one player who the Nerazzurri had considered a suitable replacement for Skriniar, and so they are now determined not to lose the Slovakian.
This does not mean that a defender will not be signed, however, as the departure of Ranocchia on a free transfer has still left the Nerazzurri light in defense.
However, the strategy has changed, and instead of trying to sign a top-class defender to replace Skriniar, the profile sought is a lower-cost option to take up Ranocchia's role as a backup option.