Ex-Nerazzurri Midfielder Christian Eriksen: "I Felt Good At Inter & Wanted To Honour My Contract"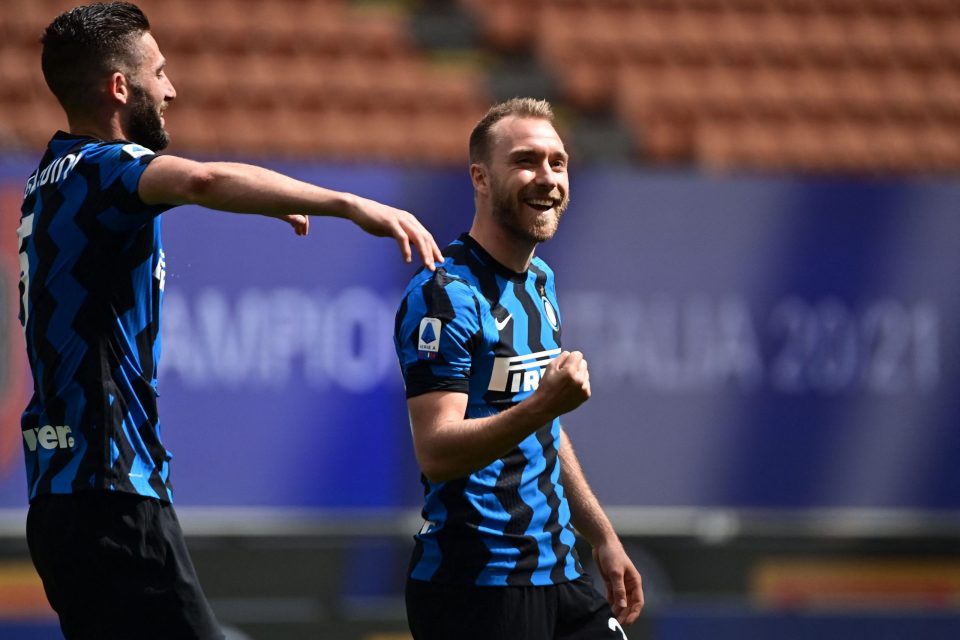 Former Inter midfielder Christian Eriksen has revealed that he had hoped to be able to stay at the Nerazzurri and honour his contract before he was unable to due to health regulations.
Speaking to Mancheter United's club website on his unveiling as a player for the Premier League giants, the 30-year-old explained that it had been his intention to stay for as long as he was under contract with the Nerazzurri.
Eriksen had to terminate his contract at Inter by mutual consent last December, as he was unable to appear for the club due to Italian regulations regarding the cardiac implant that he is fitted with following his famous health scare at the Euros last summer.
This has not stopped the Danish international from getting his career back on track in emphatic fashion, joining Brentford during the January transfer window and then starring for the London-based club to help them cruise to top half survival over the second half of the season.
Now, the 30-year-old has made the switch to Manchester United where he will hope to write yet another chapter, but as he revealed, he had hoped that he could have done more in an Inter shirt.
Of his switch to the Nerazzurri from Tottenham Hotspur during the January 2020 transfer window, Eriksen said that "I wanted to try something new, so I decided to leave London to go to Italy after more than seven very good years."
"The beginning was difficult but in the end Inter was a great place to be," he continued. "My intention was to honour my contract with Inter, but I took the time to reflect and welcome anyone who called me."
"Luckily, Thomas [Frank, Brentford coach] called and I was thrilled to go to Brentford and see how it would go," he added.