Volendam Coach Wim Jonk On Inter's Samuele Mulattieri: "He Is Facing A Great Challenge, I Hope He Succeeds"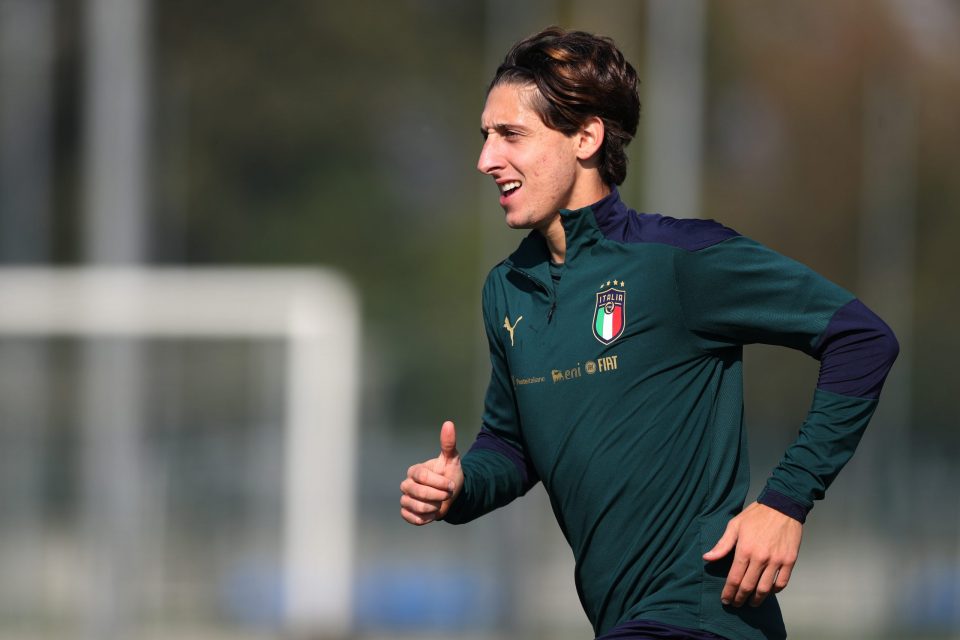 FC Volendam coach Wim Jonk has said that Inter youngster Samuele Mulattieri is facing a great challenge with his loan move to Frosinone, according to a report in the Italian media.
Speaking during an interview with the website L'Inchiesta Quotidiano, the former Inter player passed comment on the quality of the current Inter youngster who spent some time on loan at FC Volendam in The Netherlands.
He explained how the Italian has many different ways of playing as a forward and that one of his best strengths is suddenly exploding into action.
"He is a unique player. Samuele makes explosiveness one of his best characteristics and is always looking for spaces to get into shooting positions. He can score in different ways, exploiting excellent skills both with his feet and his head. His contribution in pressing is invaluable, he puts a lot of energy into it.
WimJonk then focused on the areas un which he thinks that the forward can improve. He thinks that a bit more composure in front of goal would lead to much higher figures for the youngster who is going to play in Serie B with Frosinone next season.
"Of course, there are some aspects in which he needs to improve. For example, he should be calmer when he gets in front of goal and develop more effectiveness in tactical play as a number 9.
"In addition, I think he needs to implement his ability to use his left foot, but he has great qualities. At Volendam we tried to make him understand the importance of protecting the ball to find the third man and the first touch forward. Because a player must aim to create space for himself and for others."
He then paid what can be interpreted as a big compliment to Samuele Maulattieri by saying that he is not a conventional type of footballer.
"A lot of work has been done with Samuele in this sense, also attaching great importance to pressing, which was totally new to him.
"Samuele is facing a big challenge, I wish him success. He is not the classic footballer that, by standard, you are used to knowing. He is understanding towards the staff and his teammates. Then he has a strong will that leads him to decide for himself without any problems."
Looking back two years, he explained the thought process behind bringing Samuele Mulattieri and other youngsters to Volendam.
"Through our friend and colleague, José María Amorrortu, I remember that we got in touch with Dario Baccin from Inter.
"We knew that the Nerazzurri had a lot of talent that was not being used in the first team. Among them was Mulattieri, and our idea was that, with his skills, he could be turned into an attacking midfielder in a 4-3-3."