Inter Defender Federico Dimarco: "Time To Put Our Heads Down & Work, No One In Europe Better Than Milan Skriniar & I Hope He Stays"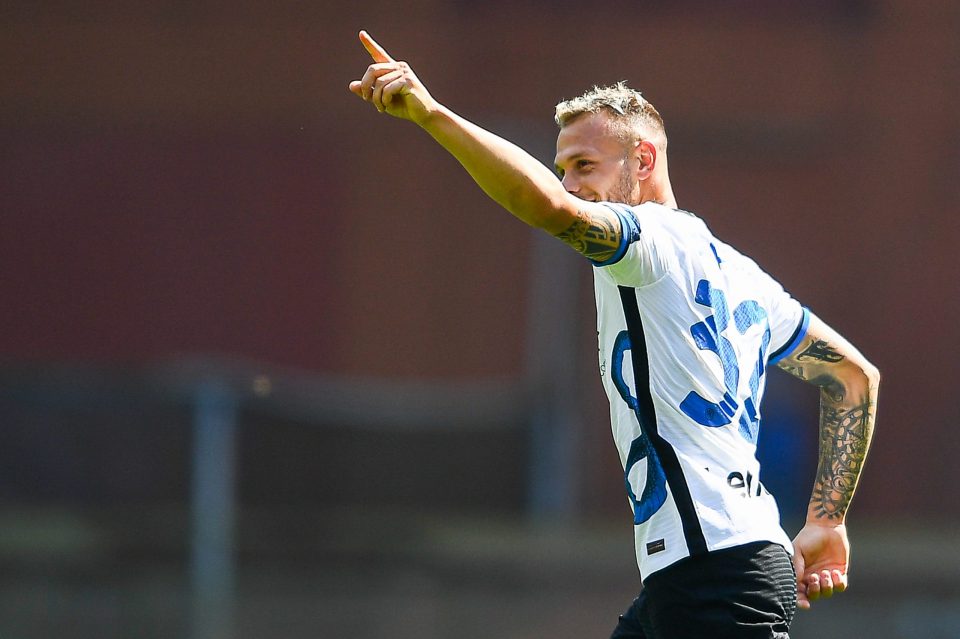 Inter defender Federico Dimarco is ready for the upcoming season in which he and his teammates will have to work to show that they can fight for their goals and improve on last time around.
Speaking to Rome-based newspaper Corriere dello Sport in an interview published in today's print edition, the 24-year-old stressed that the time is now at hand for the Nerazzurri to prove themselves on the pitch, while also praising defender Milan Skriniar who he hopes stays at the club.
Inter's Serie A campaign begins in less than two weeks as they are set to travel to Apulia to face Lecce on Saturday, August 13.
This will kick off a frantic first half of the season ahead of the World Cup, in which the Nerazzurri's aim will be to do one better than last season and win the Serie A title, whilst also making further progress in Europe and trying to defend their Coppa Italia and Supercoppa Italiana crowns.
"We've all seen our faces at the Meazza in front of our fans and we haven't forgotten the sorrow of that day," he said, recalling the last day of last season in which Inter lost out on the title to AC Milan despite beating Sampdoria at home.
"This year we have to put our heads down and show what we're worth," he added.
Of his solid display at wingback in Saturday evening's friendly against Lyon, Dimarco said that "I'm happy because it had been a while since I'd played at wingback, however, beyond my performance, the important thing is that we grabbed a draw."
"I admit that I enjoyed playing there, but I can play in both a three-man defense or out wide in midfield," he noted.
Dimarco spoke about the return of striker Romelu Lukaku, stating that "Romelu is a top striker who is happy to be back and part of a strong group where everyone enjoys themselves."
"He's a top player and we hope he can give us a big contribution along with the other forwards in the team," he added.
And regarding his teammate Milan Skriniar staying or going this summer, Dimarco said that "I don't know anything about the transfer market, you'd have to talk to the club."
"I'm a close friend of his," he said of the Slovakian, "and I want him to stay at Inter because he's not only one of the bestdefenders in Italy, but also one of the best in all of Europe."