New Contacts Expected Thursday After Inter Refuse Chelsea's €25M Offer For Denzel Dumfries, Italian Media Report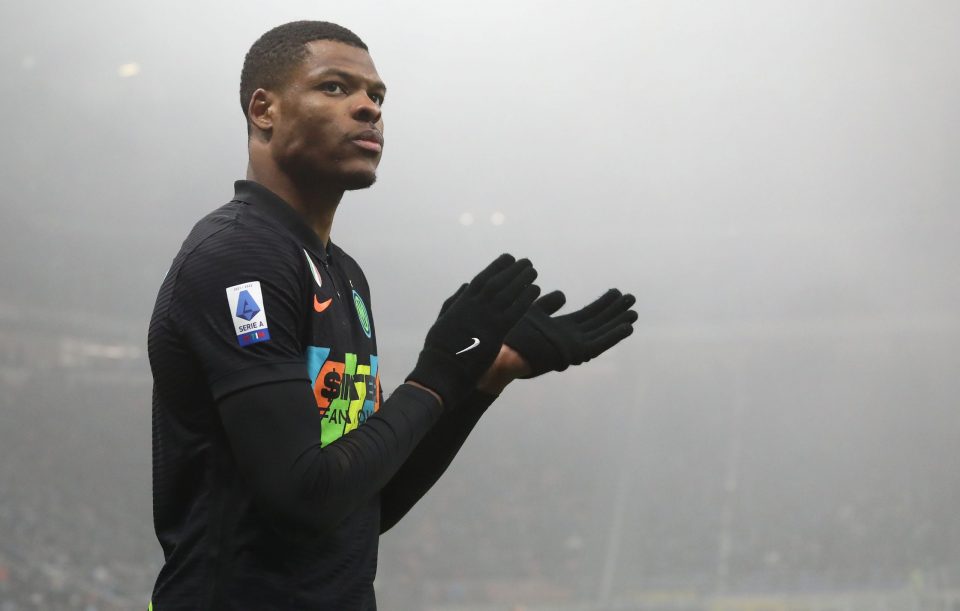 Chelsea are expected to make their next contacts with Inter regarding their pursuit of Denzel Dumfries on Thursday.
This according to Italian news outlet Repubblica.it, who report that the Premier League club will resume talks for the Dutchman later this week after the Nerazzurri turned down their initial €25 million offer.
Chelsea have been pushing to sign Dumfries in recent weeks, but so far their only offer has been for €25 million, which the Nerazzurri decisively rejected.
However, the Blues have hardly been warned off in their pursuit of the 26-year-old, and they will likely continue to try and convince Inter on a deal to sign him.
Inter are expecting the London-based club to make their next approach on Thursday, although it remains to be seen how far they will go to sign Dumfries and whether they will improve their offer, and if so how much it will take to test the Nerazzurri's resolve.